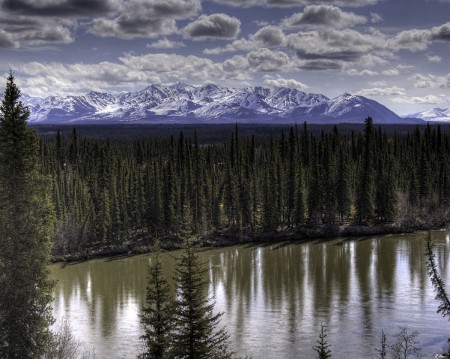 An advisory alert has been issued for a remote volcano in the western Aleutian Islands after dozens of earthquakes were reported in the area, an early sign of volcanic unrest.
The change means that five volcanoes being monitored in Alaska are now simultaneously active, the most in recent memory, said Matt Haney, a research geophysicist at the Alaska Volcano Observatory.
"We might have had four before, but we haven't had five," Haney said.
A total of 52 volcanoes in Alaska are considered by the observatory to be "historically active." All are monitored daily through satellites, and about 30 are monitored with ground-based seismometers that measure earthquake activity. On Friday, the observatory raised the color code alert level for the Semisopochnoi (pronounced Semi-so-poch-noi) volcano to "yellow," a reflection of heightened unrest.
(Read the rest of the story here…)