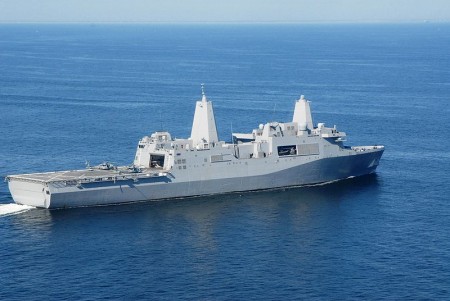 About 100 Marines and Army troops were deployed to the U.S. Embassy in Baghdad today and four warships steamed towards Iraq as tensions rose due to the advance of a radical Islamic insurgency.
The U.S. took the additional precautions as ISIS – the Islamic State of Iraq and Syria – expanded its territory in Iraq by capturing the city of Tal Afar, which is west of Mosul. In addition, fresh details emerged of a massacre carried out by ISIS, including top Muslim clerics who refused to pledge loyalty to the fanatic Islamic group.
Defense Secretary Chuck Hagel has ordered the aircraft carrier USS George H.W. Bush and two other ships from the northern Arabian Sea and it has arrived in the Persian Gulf as President Obama considers possible military options for Iraq. A fourth ship, the amphibious ship USS Mesa Verde, was ordered into the Persian Gulf today.
(Read the rest of the story here…)