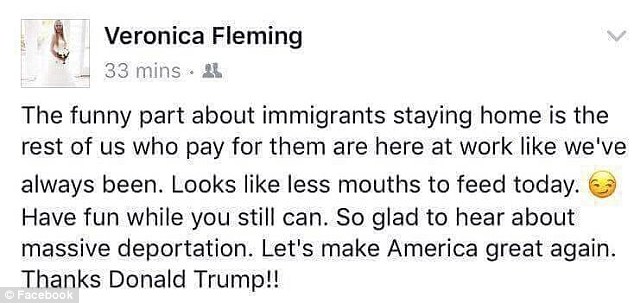 A Florida elementary teacher at a predominately Latino school had her job reassigned after she made a Facebook post during school hours that supported mass deportation.
Veronica Fleming had her classroom taken away after she made a status that said she was 'glad about massive deportation' and there would be 'less mouths to feed' on Thursday.
The teacher at Parkside Elementary School, where 96 percent of students are a minority, thanked President Trump after sharing an article about immigrant protests.
(Read the rest of the story here…)