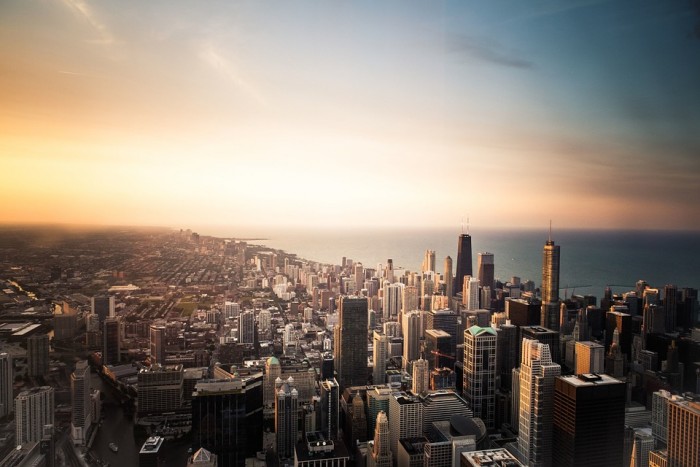 Is the city of Chicago about to see a wave of unprecedented chaos and violence?  The facts that I am about to share with you may seem fantastical at first glance, but they come from the Chicago police and they are being reported by the mainstream media.  According to authorities, at a recent gathering of major gangs in the city it was agreed that they would use automatic weapons against the police, and at least one of the gangs already has "a sniper in place" but officials do not know where that sniper is located.  As I have warned before, a spirit of violence and civil unrest is rising in America, and the number of police officers that were shot and killed during the first half of 2016 was 78 percent higher than during the first half of 2015.  Anyone that does not understand that we have a major problem on our hands has simply not been paying attention.
This meeting of major gangs in Chicago was described as a "summit" by ABC Chicago, and an alert about the security threat that this poses was sent out to every police officer in the city on Friday…
Chicago police officers are being warned about a security threat involving possible attacks by gangs on the city's West Side.

ABC7 has obtained a warning that the department sent out to every police officer on Friday.

The warning described a summit between senior West Side gang members in which they "agreed to use automatic weapons against Chicago police officers." The alert also said one gang provided guns and placed a sniper at an unknown location.
An article published by the Chicago Sun-Times went into even greater detail about this story.  Apparently the three gangs involved in the summit were the Vice Lords, the Black Disciples and the Four Corner Hustlers, and reportedly it is the Four Corner Hustlers that will be providing automatic weapons to members of the other two gangs…
The meeting took place Thursday between higher-ups from the Vice Lords, Black Disciples and Four Corner Hustlers, according to an alert issued to department members the day after the meeting.

The Four Corner Hustlers "provided guns" and have "a sniper in place" though authorities do not know where, according to the alert. The Four Corner Hustlers also are supplying the other two gangs with automatic weapons, which all three factions also have agreed to use against police, the alert states.
It appears that what precipitated this "summit" of major gangs was the shooting death of 18-year-old Paul O'Neal.  That incident made headlines all over the nation and resulted in very large protests in downtown Chicago…
Tensions remain high in America's third-largest city just days after video footage emerged of the moments leading up to the fatal shooting of Paul O'Neal, an 18-year-old African-American teen.

O'Neal was gunned down by officers back in July after he stole a car and got into a chase with cops which ended in the city's South Shore neighborhood.

Last week, demonstrators in downtown Chicago blocked streets and traffic while protesting the shooting.
If you don't live in the Chicago area, you may not be aware of the massive gang problem in the city.
Four years ago, the Chicago Crime Commission estimated that there were 150,000 gang members currently living in the city.  That was the highest number in the entire nation, and since then that number has certainly only gone up.
Meanwhile, there are just 13,318 law enforcement officers of all descriptions in the city of Chicago.
So essentially the police are outnumbered by a more than 10 to 1 margin, and now the gangs are planning to use automatic weapons?
These are ominous times for the Windy City.
Meanwhile, the threat of violence from Islamic terrorists continues to grow.  We all saw what happened not too long ago at a small church in France, and there are a lot of people that are concerned that we could soon see similar scenarios play out all over this country.
For a moment, I would like for you to consider one incident that happened earlier this year at a church in Riverside, California…
As Father Josiah Trenham prepared to read the Gospel, several parishioners discreetly scooped up their babies, retreated up the aisles of St. Andrew Orthodox Church and out into the spring air, so as not to allow the crying of little ones to disturb the divine liturgy.

The time-honored tradition was shattered when a car passed by the Riverside, Calif., church, slowing down as the front passenger leaned out of his window and bellowed menacingly through a bullhorn, according to witnesses.

"Allahu Akbar!" the unidentified man repeated several times as the unnerved parents drew their infants close and exchanged worried glances.
Fortunately that unidentified man only had a bullhorn.
But what if he had been holding a gun or had thrown a grenade?
We do know that ISIS has been warning that there will be more attacks on churches, and in one recent article I described how an entire church in this country ended up on an ISIS kill list.
20 years ago, I couldn't have imagined writing articles about gangs using automatic weapons in Chicago or about Islamic terrorists potentially attacking churches in America.
But times have changed, and we need to deal with the new realities that are confronting us.  In my new book I warn about the chaos and the violence that are coming to America, and what we have seen so far is just the very small tip of a very large iceberg.
Just remember what happened in Orlando.  It was the largest mass shooting in American history, but moments before it happened most of the people in that club would have never even imagined that an Islamic terrorist was about to start shooting at them.
On Monday night, that terrorist's father made a very surprising appearance at a very unexpected location…
As they were covering Hillary Clinton's campaign rally in Kissimmee, Florida on Monday, a crew from Florida television station WPTV noticed the father of the Orlando nightclub shooter sitting in the audience, directly behind Hillary Clinton.
Apparently Seddique Mateen actually is a big supporter of Hillary Clinton, which somehow seems oddly appropriate.
But could you ever imagine Osama Bin Laden's father sitting behind George W. Bush at a campaign rally?
I couldn't either.
These are very, very strange times that we are living in, and they are about to get a whole lot stranger.
So hold on tight and buckle your seat belts, because it is going to be a very bumpy ride.
*About the author: Michael Snyder is the founder and publisher of The Economic Collapse Blog and End Of The American Dream. Michael's controversial new book about Bible prophecy entitled "The Rapture Verdict" is available in paperback and for the Kindle on Amazon.com.*