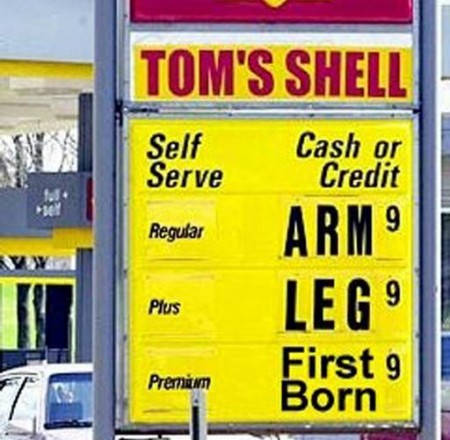 Gasoline in the U.S. climbed this week, boosted by a surge in oil, and is expected to reach the highest level for this time of year since 2008.
The pump price averaged $3.686 a gallon yesterday, up 1.2 cents from a week earlier, data posted on the Energy Information Administration's website late yesterday show. Oil, which accounts for two-thirds of the retail price of gasoline, gained $2.49 a barrel on the New York Mercantile Exchange in the same period and $4.88 in the month ended yesterday.
The jump in crude, driven by concern that the crisis in Iraq will disrupt supplies, may boost pump prices by 10 cents a gallon at a time when they normally drop, according to forecasts including one from the EIA.
(Read the rest of the story here…)