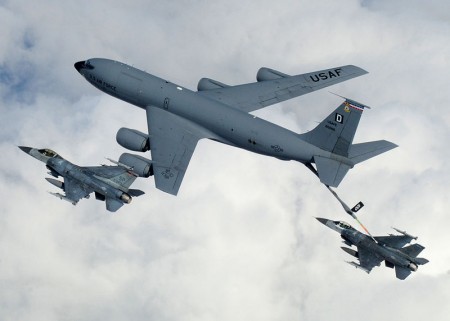 While Iraq's military claimed Wednesday to have driven back militants battling for control of the country, the chairman of the Joint Chiefs of Staff told Congress that the United States has received a request from the Iraqi government to use its air power in the conflict.
Gen. Martin Dempsey, the senior ranking member of the U.S. armed forces, spoke before the Senate Appropriations Committee Wednesday on Capitol Hill in Washington, saying that the United States' "national security interest (is) to counter (ISIS) where we find them."
ISIS is the Islamic State in Iraq and Syria.
Comprising mostly Sunni Muslims, ISIS is an al Qaeda splinter group that wants to establish a caliphate, or Islamic state, that would stretch from Iraq into northern Syria. The group has had substantial success in Syria battling Syrian President Bashar al-Assad's security forces. Since launching their offensive in Iraq, ISIS claims to have killed at least 1,700 Shiites.
(Read the rest of the story here…)