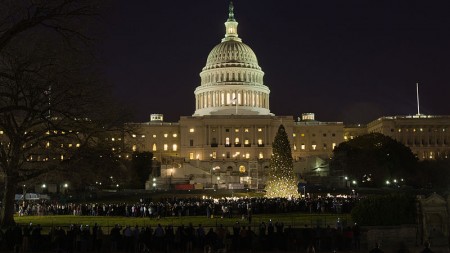 Combined federal, state and local government spending per household exceeded the median household income in 2009, 2010 and 2011, the three most-recent years for which full data is available, according to calculations made using numbers from the White House Office of Management and Budget and an historical online database of state and local finances recently established by the Census Bureau.
In 2011, in current year dollars, total government spending in the United States was $6,115,429,668,000. That included $2,516,666,590,000 in net state and local government spending and $3,598,763,078,000 in net federal government spending.
That year there were 121,084,000 households in the United States, according to the Census Bureau, which means that the $6,115,429,668,000 that government spent equaled 50,505.68 per household.
(Read the rest of the story here…)