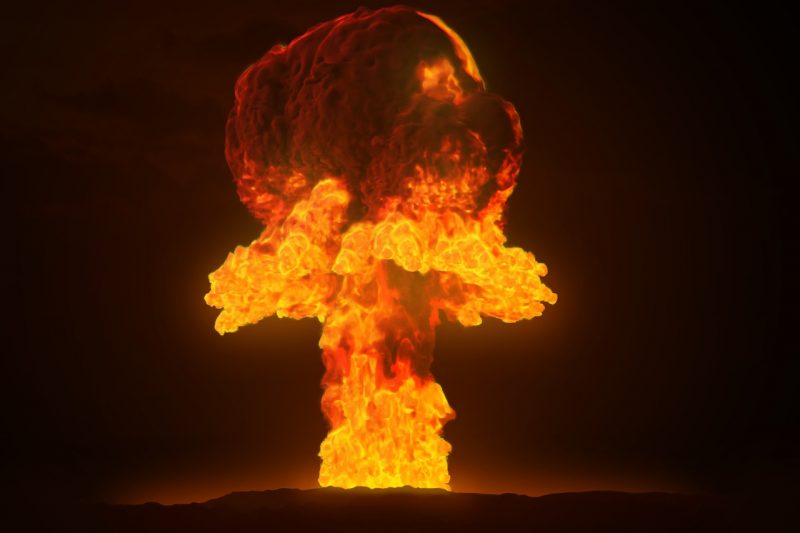 A new war in Ukraine would be bad for the entire globe, but we might just get one anyway.  Once the Biden administration took control of the White House, they decided to wage a campaign of maximum pressure against Russia, and Ukraine is one of the key tools that they are using.  Ukrainian President Volodymyr Zelensky never would have signed Decree No. 117/2021 on March 24th without the encouragement of the Biden administration, and the extremely aggressive statements about Crimea in that document deeply alarmed the Russians.  Even more importantly, it appears that the Ukrainians were secretly preparing a massive offensive against areas of eastern Ukraine that are held by the separatists.  If those areas could have been captured before Russia could react, that would have been a massive victory for Ukrainian President Volodymyr Zelensky and the Biden administration.  But the Russians caught wind of what was going on, and that is why they have been sending forces into Crimea and into separatist-held areas of eastern Ukraine in numbers that we have never seen before.
If Zelensky and the Biden administration would have left things alone, we wouldn't be on the verge of war today.
But now tensions in the region are extremely high, and a major conflict could break out at any moment.  The following is an example of how the current state of affairs is being viewed in Russia…
After six years of an uneasy and at times violent truce, the specter of a new war is looming large in Russia-Ukraine relations. In retaliation for Kiev's recent crackdown on pro-Russian media and politicians, Moscow is staging a large-scale and ostentatious military buildup along the Ukrainian border.

The situation is especially volatile in Donbass, where the ceasefire between the Ukrainian army and Moscow-sponsored breakaway territories has effectively broken down. Both sides accuse each other of provocations and regularly exchange fire, with the casualties mounting among both military personnel and civilians.
Zelensky made things even worse on Tuesday when he urged NATO to add Ukraine as a member as soon as possible…
Ukraine's president has called on Nato and key member states to hasten his country's membership of the western military alliance in response to a growing buildup of Russian forces on his country's borders.

Volodymyr Zelenskiy spoke to Nato's secretary general, Jens Stoltenberg, on Tuesday, and urged for Ukraine to be put on a pathway to future membership to halt the long-running conflict in the eastern Donbas region.
Everyone knows that Russia is desperate to keep Ukraine out of NATO, and so Zelensky had to know that his statements would result in even more stress in the region.
The Ukrainian people thought that they were voting for peace when they originally voted for Zelensky, but instead he has been a nightmare.
Within the last 24 hours, more shelling has erupted in eastern Ukraine.  According to the Ukrainian military, mortar fire was reported close to the village of Nevelske…
In particular, in the area of ​​responsibility of the operational and tactical group "East", near the village of NEVELSKE, the enemy opened fire with 82-mm mortars, large-caliber machine guns and machine-gun anti-tank grenade launchers.

As a result of enemy shelling, one Ukrainian soldier received non-life-threatening injuries. In addition, in the area of ​​the Joint Forces operation, one serviceman died as a result of an explosion on an unknown explosive device.
Even more alarming, video footage posted on social media shows "heavy shelling" near the city of Avdiivka…
🇷🇺🇺🇦 #DONBASS
–#Avdyivka'ya topçu atışları devam ediyor.

-Still ongoing shelling on #Avdiivka. https://t.co/fTdf83sjAF pic.twitter.com/onlIcvHYEz

— момчил иванов (@momchil_ivanov1) April 6, 2021
Unfortunately, the fighting is likely to escalate in the coming days.
In fact, it is being reported that Ukraine is starting to call up reservists…
Ukraine's military has scrambled territorial defense units amid the unfolding threat of an all-out Russian invasion as masses of fresh regular forces concentrate near Ukraine's borders, with NATO and United States ringing alarm.
Approximately 100,000 reservists could be called to duty, and that would definitely bolster the Ukrainian forces.
On the other side, the Russian military just announced that it will be holding more than 4,000 "training exercises" during the month of April…
Russia announced the start of mass military drills, ratcheting up tensions with neighboring Ukraine amid Western concerns about the risk of renewed fighting.

More than 4,000 training exercises will be held in military districts across Russia in April, Defense Minister Sergei Shoigu said Tuesday, in comments posted on the ministry's website.
Hopefully things will calm down soon, because events could spiral out of control very easily.
Earlier today, I was deeply alarmed to learn that there has even been a discussion about a potential "nuclear strike" on Russian public television…
However, in a frightening public report, Russian public television "Russia 1" spoke of a nuclear strike. They said about:

"If there is a possible escalation in Ukraine, then a nuclear strike is on the agenda. This will make Americans afraid and we will do whatever we want."
Hearing that should send a chill through your bones, because if nuclear weapons are used that will cross a line 
that will never be able to be uncrossed
.
We are so close to a nightmare scenario, but most Americans continue to be completely and utterly oblivious to what is going on.
A hothead is in charge of our foreign policy, he is surrounded by a team of all-star warmongers, and we are now closer to war with Russia than we have been in decades.
And at this hour, even more forces are racing toward the conflict zone in Ukraine…
Regardless of intent or motive, this is an incredible mobilization and immense logistical operation. Just look at the amount of trackage being used. https://t.co/3U8ulZmYfA

— The Intel Crab (@IntelCrab) April 6, 2021
You can hardly get out of the "amazement" …
These 2S4 Tjulpan were also filmed in Kropotkin. On the way to Ukraine.
The 2S4 is the world's heaviest mobile mortar, capable of firing not only conventional, but also nuclear shells from 9 to 18 km … https://t.co/Vg6IqpboGE

— Rob Soltysik (@soltysik_rob) April 6, 2021
Russian military column on the Tavrida Highway in Crimea, near Nizhniye Oreshniki.

Notice R-149MA1 unfied command and staff vehicles.

05.04.21 pic.twitter.com/Meom3FxfpJ

— Status-6 (@Archer83Able) April 6, 2021
Tanques T-72B3 rusos.#Ucrania #UkraineRussia pic.twitter.com/gHp5WfWoYt

— Pretorianos (@PretorianosNews) April 5, 2021
Russian army is moving heavy artillery in Bryansk Oblast near the border to Ukraine and Belarus northeast of Kyiv today. pic.twitter.com/G9XUwwVh72

— WorldOnAlert (@worldonalert) April 6, 2021
🎥Here's what's actually happening in Ukraine / Russia… #Donetsk #Donbass pic.twitter.com/GTWhZI5t4i

— ASB News / MILITARY〽️ (@ASBMilitary) April 2, 2021
***Michael's new book entitled "Lost Prophecies Of The Future Of America" is now available in paperback and for the Kindle on Amazon.***
About the Author: My name is Michael Snyder and my brand new book entitled "Lost Prophecies Of The Future Of America" is now available on Amazon.com.  In addition to my new book, I have written four others that are available on Amazon.com including The Beginning Of The End, Get Prepared Now, and Living A Life That Really Matters. (#CommissionsEarned)  By purchasing the books you help to support the work that my wife and I are doing, and by giving it to others you help to multiply the impact that we are having on people all over the globe.  I have published thousands of articles on The Economic Collapse Blog, End Of The American Dream and The Most Important News, and the articles that I publish on those sites are republished on dozens of other prominent websites all over the globe.  I always freely and happily allow others to republish my articles on their own websites, but I also ask that they include this "About the Author" section with each article.  The material contained in this article is for general information purposes only, and readers should consult licensed professionals before making any legal, business, financial or health decisions.  I encourage you to follow me on social media on Facebook, Twitter and Parler, and any way that you can share these articles with others is a great help.  During these very challenging times, people will need hope more than ever before, and it is our goal to share the gospel of Jesus Christ with as many people as we possibly can.