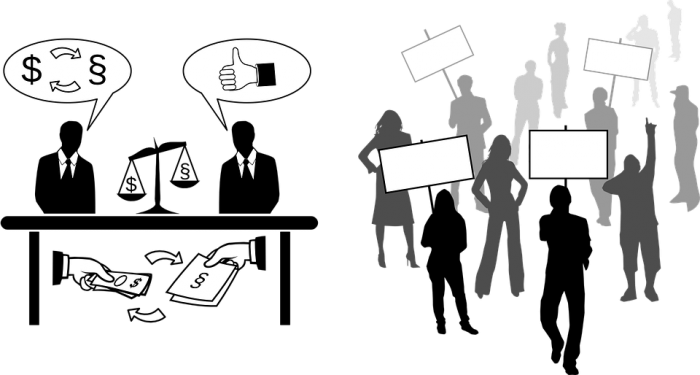 It isn't just the politicians in Washington D.C. that are deeply corrupt. In this article you will read about two prominent mayors that have engaged in absolutely horrific behavior, and you will read about a sex scandal out in California that involved 24 different police officers sleeping with the same prostitute. The reason why I write about these things is not to gross you out. Instead, the goal is to get America to take a long look in the mirror. Ultimately, we aren't going to turn this country around by electing the right president, because the truth is that the biggest problem with this nation is in our own hearts. Until we get our hearts right, nothing is going to really change.
When I was growing up, mayors were people that you looked up to and respected. But these days many of them appear to be sex-fueled maniacs. Just consider the case of Fairfax, Virginia mayor R. Scott Silverthorne. If you are not familiar with Fairfax, it is an upscale D.C. suburb that is only about 20 miles away from the White House. Silverthorne was serving his third-term as mayor, and most people thought he was a good guy until it was discovered that he was trading meth for group sex with men…
The mayor of Fairfax, Virginia, is resigning following his arrest for allegedly attempting to trade methamphetamine for a group sex session with men he met online.

City officials said in a news release Monday that R. Scott Silverthorne's resignation will take effect at noon Thursday.

Silverthorne was arrested last Thursday on a felony drug distribution charge.

Following his arrest, Silverthorne was also fired from his job as a substitute teacher in Fairfax County Public Schools.
In case you don't already know, the Washington D.C. area is one of the hotbeds for gay culture in the entire country. In fact, the Washington Metropolitan Area Transit Authority runs extremely graphic gay hookup ads while at the same time absolutely refusing ads that promote the Christian faith.
Meanwhile, the mayor of Stockton, California has been arrested for playing strip poker with boys and girls at a disadvantaged children's camp…
A California mayor has been accused of playing strip poker with six members of a disadvantaged children's camp after plying them with alcohol.

Anthony Silva, 41, the mayor of Stockton, was arrested on Thursday morning after police say they found an audio recording of the poker game on his phone.

Investigators say Silva invited at least three girls and two or three boys into his bedroom at the camp in August last year before convincing them to strip off.
I think that the question I posed in the headline is quite legitimate – if this is how our mayors are behaving, what is the rest of the population doing behind closed doors?
Elsewhere in California, an 18-year-old prostitute is at the center of an almost unbelievable police sex scandal…
The 18-year-old girl goes by the name "Celeste Guap," and admits she's slept with two dozen officers from various police departments.

Guap told KPIX she had sex with 14 officers from Oakland Police Department, 5 from the Richmond Police Department, 3 Alameda County Sheriff's deputies and one Livermore cop.

She says in exchange some officers gave her protection and tipped her off about undercover operations while she was working as a prostitute.
Reportedly, she first began to have sex with police officers when she was 16 years old, and they would pass her around like a trading card.
And these are the men that we are relying on to enforce the laws and to protect our families?
This is not a matter of just two or three police officers engaging in illicit behavior. We are talking about two dozen men that were brazenly betraying their communities and making a mockery of everything their police departments are supposed to stand for.
This is the kind of nation that we have become, and signs of our moral decay are everywhere.
For instance, we just learned that in 2015 more than 40 percent of all babies born in America were born to unmarried mothers for the eighth year in a row…
Of the 3,977,745 babies born in the United States of America in 2015, 1,600,208 of them—or 40.2 percent–were born to unmarried mothers, according to data released this month by the Center for Disease Control and Prevention.

That makes 2015 the eighth straight year that 40 percent or more of the babies born in the United States were born to unmarried mothers, according to CDC data.
But prior to 2008 this had never happened before in our entire history. And if you go all the way back to 1940, only 3.8 percent of all babies were born to unmarried women…
In 1940, 3.8 percent of the babies born in the United States were born to unmarried women. The percentage first went as high as 10 percent in 1969, when it was 10.0 percent. In 1983, it surpassed 20 percent for the first time, hitting 20.3 percent. In 1992, it exceeded 30 percent for the first time, hitting 30.1 percent.
At the same time, crime and violence continue to rise in this nation. Last month was the deadliest July in 10 years for the city of Chicago, and police officer shooting deaths for the country as a whole were up an astounding 78 percent during the first half of this year.
It is getting to the point where it is starting to become difficult to blame people that are afraid to leave their own homes. Our streets are becoming increasingly dangerous, and there are some very, very sick people out there. If you doubt this, just consider what just happened to a young and promising Google employee…
A Google employee from New York City who disappeared on an afternoon jog while visiting her mother in Massachusetts has been found murdered in the woods.

Worcester District Attorney Joseph Early Jr. said Monday that 27-year-old Vanessa Marcotte was reported missing after failing to return from a run between 1pm and 4pm in Princeton.

Her body was discovered at around 8.20pm Sunday by a state police K9 unit near Brooks Station Road, about a half-mile from her mother's home.

A source told Fox25 in Boston that investigators were examining the possibility that Marcotte was sexually assaulted and set on fire, with burns to her hands, head and feet.
How twisted and evil do you have to be to do something like this?
It is election season, and a lot of people out there truly believe that America will be turned around if we elect Donald Trump. Others are completely convinced that Hillary Clinton is the solution to what ails us.
But in the end, no election can fix what is wrong in our hearts, and that is the biggest problem facing this country.
(Originally published on The Economic Collapse Blog)
*About the author: Michael Snyder is the founder and publisher of The Economic Collapse Blog and End Of The American Dream. Michael's controversial new book about Bible prophecy entitled "The Rapture Verdict" is available in paperback and for the Kindle on Amazon.com.*