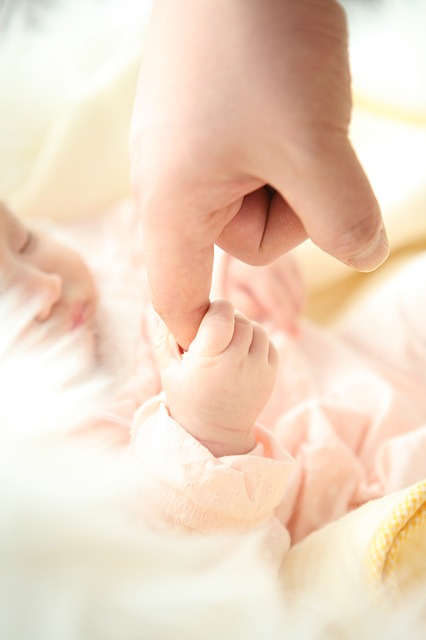 (By Caroline Christie) I must confess that I don't get it. Why do women believe they should have the right to end another person's life because that person (an unborn child) is unwanted?
In Nazi Germany, there were people with a right to life (Aryans) and there were those who lost their right to life (Jews, homosexuals, gypsies, special needs people) because they were unwanted by the Aryans. It was all perfectly legal, mind you. We recoil in horror at those who killed 6 million Jews and 5 million other unwanted people; the word "Nazi" is an ultimate insult. But yet we are comfortable in this country with the deaths of 60 million unborn children. In fact, women proudly march by the millions for the right to continue to kill their children before birth, and even at birth. So, how can it be so wrong for the Nazis to kill 6 million unwanted Jews, but OK for us to kill 10 times that? And how can any Jewish person support the killing of these unwanted people, since the basis for the Holocaust is that some people had a right to life and others didn't? I don't get it.
Women say, "It's my body and it's my choice." But do we really have the right to end the life of another human being? According to the Bible, we were fully human and made by God; He has a plan for each of us, for every day of our life, before we are even formed. While we were unseen by others, God could see us just as well as if we were already born.
13 For you created my inmost being;
you knit me together in my mother's womb.
14 I praise you because I am fearfully and wonderfully made;
your works are wonderful,
I know that full well.
15 My frame was not hidden from you
when I was made in the secret place,
when I was woven together in the depths of the earth.
16 Your eyes saw my unformed body;
all the days ordained for me were written in your book
before one of them came to be. Psalm 139:13-16 NIV
So, it's not the woman's choice. God gives each of us life, and that life is God's to end at the time of His choosing, not ours. And God will punish any land that sheds innocent blood – and there is no blood more innocent than a baby's.
37 They sacrificed their sons
and their daughters to false gods.
38 They shed innocent blood,
the blood of their sons and daughters,
whom they sacrificed to the idols of Canaan,
and the land was desecrated by their blood.
39 They defiled themselves by what they did;
by their deeds they prostituted themselves. Psalm 106:37-39
Supporters of abortion like to point to the tragic situations where the unborn child has a defect or disease that is incompatible with life, but the sad truth is that the vast majority of abortions are for convenience, or because the woman is no longer dating or married to the father. According to a study by Lifeway.com, a Christian group, and co sponsored by Carenet, "the majority of women based their decision to terminate a pregnancy on the influence of the father of the unborn child." Here are some more of their findings:
• 70 percent of the women they surveyed identified as Christians.
• 23 percent of Christian women who have had an abortion consider themselves evangelical Christians.
• Over one third of the women surveyed attend a church once a week or more.
• Over half of the women who attend church regularly have kept their terminated pregnancy secret from their church community.
How could so many Christian women kill their unborn children? Jesus tells today's church, " You say, "I am rich; I have acquired wealth and do not need a thing.' But you do not realize that you are wretched, pitiful, poor, blind and naked." Revelation 3:17
Mother Teresa summed up the effect of abortion, "But I feel that the greatest destroyer of peace today is abortion, because it is a war against the child, a direct killing of the innocent child, murder by the mother herself. And if we accept that a mother can kill even her own child, how can we tell other people not to kill one another?"
Our society has realized that slavery, where one person had the life and death authority over an innocent person, is wrong. It once was legal, but we have outlawed that. We have realized that the Holocaust, in which 11 million, including 6 million Jews, lost their right to life, and were murdered because others no longer wanted them in society, was wrong. It was once legal to murder Jews and others who were unwanted, but we have outlawed this and prosecuted those responsible. How long, Oh Heavenly Father before we understand that killing the unborn, because they are unwanted, is wrong for the same reasons, and outlaw it here in America? Everyone has a God given right to life.
We elect politicians who promise to heal our land and to make America great again, but politicians can't heal the spiritual wounds. It's up to God's people, Christians and Jews to take some steps. "If my people, who are called by my name, will humble themselves and pray and seek my face and turn from their wicked ways, then I will hear from heaven, and I will forgive their sin and will heal their land." 2 Chronicles 7:14. Note that it doesn't take a whole country to humble themselves and pray, and seek God and turn from our wicked ways – for God to act, only God's people who are called by his name. I call on all of God's people to start today, on the 44th anniversary of Roe v. Wade, to take these steps so God will heal our land.
By Caroline Christie, Author of Surviving the Great Tribulation: The Rapture, The Mark and the 21 Judgments