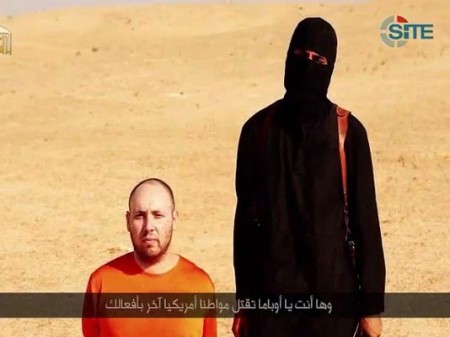 The terror group Islamic State released a video Tuesday apparently depicting the beheading of American journalist Steven Sotloff.
Sotloff, kneeling, says he is "paying the price" for the U.S. intervention in Iraq with his life.
"You've spent billions of U.S. tax payers dollars and we've lost thousands of our troops in our previous fighting against the Islamic State," Sotfloff says. "So where is the people's interest in reigniting this war?"
Moments later, a man dressed in black blames Obama moments before beheading Sotloff.
"I'm back, Obama, and I'm back because of your arrogant foreign policy towards the Islamic State," the man says.
(Read the rest of the story here…)