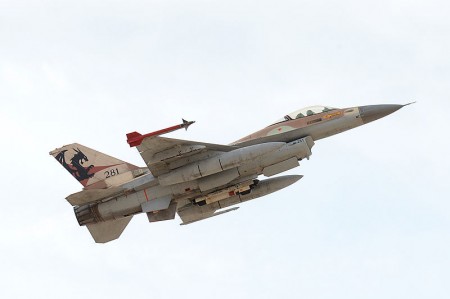 The Israeli Air-force pounded the Gaza strip overnight on Tuesday with 34 targets hit by jets after five rockets fired from Gaza hit southern Israeli communities on Monday night and Tuesday morning.
Earlier on Tuesday night, a rocket fired from Gaza landed in an open field near the Ashkelon coast. Israeli media reported that two more rockets hit Israeli communities in the South and caused damage to vehicles and a building.
The airstrike targeted Hamas and Islamic Jihad assets in the Gaza Strip included a Hamas complex in Rafah that hosted a command center, Hamas residential structures, and a weapons storage facility.
"If Hamas's aim is to escalate, we will act accordingly," a senior security source said warning that an increase in Gazan rocket fire would be met with an augmented Israeli air campaign.
(Read the rest of the story here…)