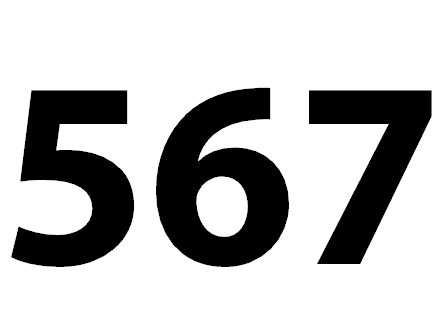 Seriously? We were expecting that Tuesday would be an unusual day on Wall Street, and that was definitely the case. At the low point, the Dow Jones industrial average was down 567 points, but at the closing bell it was up 567 points. That is a swing of more than 1000 points, but what is more surprising is the exact symmetry of those numbers. Is this just some sort of bizarre coincidence?
At the opening bell, stock prices collapsed and many were concerned that we were heading for another really bad day for investors. According to CNBC, the Dow was down 567 points at the lowest point…
The Dow Jones industrial average opened with a big whoosh lower, then rallied all the way back. As of 3:41 p.m. ET, the Dow is 600 points higher and trading at a new session high. At its session low it was down by 567 points.
But then momentum shifted and the Dow soared. By the end of the Day, the Dow Jones industrial average was up 567 points. The following comes from CNN…
The Dow plunged 567 points at the open on Tuesday and briefly sank into correction territory — a drop of 10% from its record high. But those losses quickly vanished, and the index ended the day up 567.

It was the Dow's biggest point gain since August 2015 and the fourth-largest in history. The percentage gain of 2.3% is the biggest since January 2016.
It is not unusual to see market swings of this magnitude during times of high volatility. Even during times of panic, at some point the sellers get exhausted and investors looking for buying opportunities come surging in. On Tuesday, this shift in momentum came almost immediately after the opening…
"I thought we were going to see the bottom within five minutes of when we opened. I think that's basically what we're seeing," said Ed Keon, portfolio manager at QMA, the quantitative and dynamic asset allocation business of PGIM. "At these levels, stocks represent pretty good value and we're adding to equity exposure." Keon said it's too early to call a bottom but he expects that the worse is over.
But just because the Dow was up more than 500 points today does not mean that the crisis is over.
It is important to remember that there are wild swings both ways during any market crisis. For example, 9 of the 20 best days in stock market history were right in the middle of the financial crisis of 2008. So if a new financial crisis is indeed brewing, we would certainly expect to see days when the Dow rises dramatically.
Markets tend to do well when things are calm, and they tend to go down when things get choppy. So the fact that there was such volatility on Wall Street today is not a good sign.
Hopefully things will settle down, because the markets will not be able to handle too much more shaking. There is so much leverage on Wall Street today, and as Carl Icahn recently told CNBC, one of these days all of this leverage is "going to blow up the market"…
Billionaire Carl Icahn told CNBC on Tuesday there are too many exotic, leveraged products for investors to trade, and one day these securities are going to blow up the market.

The market is a "casino on steroids" with all these exchange-traded funds and exchange-traded notes, he said.

These funds, especially the leveraged ones, are the "fault lines" that will eventually lead to an earthquake on Wall Street, he said. "These are just the beginnings of a rumbling."
Wednesday will be a key day. If the markets are nice and calm, that will be a really good sign.
But if we see tremendous movement in one direction or the other, that could indicate that more shaking is on the way.
In any event, the absurdly inflated stock prices of today are simply not sustainable. Stock valuations always return to their long-term averages eventually, and that will be true in this case as well.
What goes up must come down, and we have certainly witnessed this with Bitcoin and other cryptocurrencies lately. As far as stocks are concerned, the best that we can hope for in the long-term is a soft landing, but history tells us that is usually not how giant financial bubbles come to an end.
Michael Snyder is a pro-Trump candidate for Congress in Idaho's First Congressional District, and you can learn how you can get involved in the campaign on his official website. His new book entitled "Living A Life That Really Matters" is available in paperback and for the Kindle on Amazon.com.