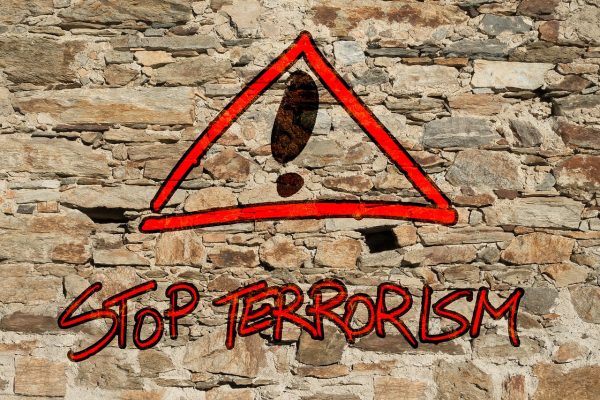 I am so thankful that men and women all over America are stepping forward and sharing the warnings that the Lord has been giving to them for this nation.  Many have seen that there will be a tremendous surge in terrorism in the last days, and what I have to share with you today is a perfect example.  Katie Troutman recently sent me this dream by email, and I hope that it is a great encouragement to all of you…
---
I was given this dream about eight to nine years ago. We had been to a revival service at church that night and it was late, about 1 am when we got home and we were due back at five am if we wanted to attend that service.
A prophet was leading the services and felt in his Spirit to do a five am service. We were so excited to go back because there was a lot of personal ministry taking place with each person. We only had 'naptime' that night but it was so worth it.
When the service was ending my daughter and I were sitting on the stairs at the alter talking with him and he looked over at me and said Katie, never stop seeking God like you do. You are about to see the reward of that labor in your life and then he said God is also about to do something new in your dream life.
I had always gotten dreams from God before that time but they weren't as frequent as what was getting ready to happen.
We went home and went to sleep. We were so exhausted. I woke up from a new dream, the very day He had spoken it.
I had a dream about terrorism in America. We were all lined up in a large pond out in the middle of it. We were all Christians and men in black robes were standing on the bank of the pond and had us lined up to shoot us in the water.
I was really scared and all of the sudden Jesus spoke to me and said "Katie, fall back in the water and do everything I tell you to do. You will never even feel the sting of death if you do this."
I woke up and had no idea what was going on.
Previously, most of my dreams were spending time with God or Him instructing me in my life or revealing something to me, prayer burdens and things like that.
This was an intense one where I was scared I was going to be killed.
This was the beginning of a series of end time dreams I would have that would wake me and my family up to the times we were going to enter.
I also began having increased dreams in other areas as well. I dream alot now. Almost constantly. God tells me the future of things through dreams. He tells me about things with my family and they come to pass. About different situations and lots of end time dreams.
In the very beginning Jesus gave me a beautiful diamond ring in a dream and put it on my finger.
That was within less than a year of that prophecy.
What I learned from Him in that time. Was persistence pays off and to DILIGENTLY SEEK the Lord with all of your heart regardless of your circumstances God truly is a rewarder of those who diligently SEEK Him.
I am no one special. I am no different than my next door neighbor. I used to be a wretched sinner but God saved me and He changed my life through intimacy with Him, constant communion, denying my flesh and OBEDIENCE to ALL of His word.
I wanted to take the time to share not only the dream but the process that led to it and encourage anyone who reads this to deny yourself and seek him with all of your heart
He has good things for you. Yes, there are not so good things also in life. Many in fact but drawing closer to Him brings His JOY into your heart and you can then go through it with grace and ease and you can truly say, I can do ALL things through Christ Jesus who straightens me.
Bless you today. We won't even feel the sting of death as His child if we obey ALL that he says.