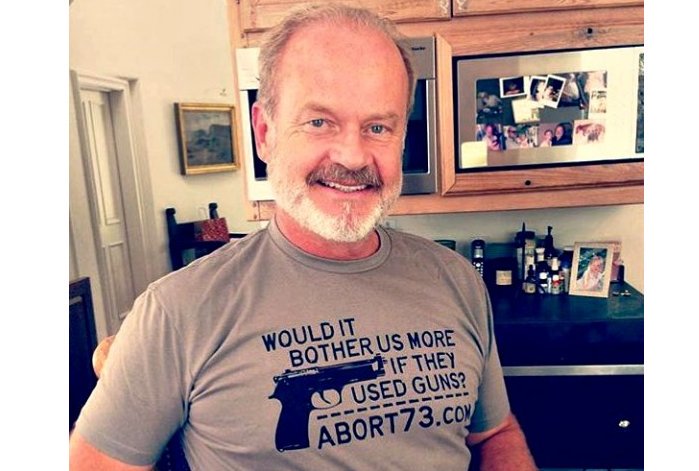 (Infowars.com) The abortion industry is "dishonest" for putting abortions under the banner of "reproductive rights," according to actor Kelsey Grammer.
It "gets a bit dishonest to call something reproductive rights when you clearly have a choice well before a baby is conceived," Grammer told the The Times last week.
The "Frasier" actor stressed that abortion amounts to punishing an infant for another's actions, even if rape is involved.
"If someone has to die as a result of rape, then we should kill the rapist – not the unborn child," he said. "It's a dicey area, but if you have respect for life, and respect for choice, then you can't take life away from an infant."
"Little makes me angry, but injustice does," he added.
Grammer has bucked the liberal Hollywood groupthink before related to his pro-life stance.
In 2015, he sported a pro-life and pro-Second Amendment t-shirt advocating overturning the 1973 Roe v. Wade decision, which read "Would it bother us more if they used guns?"
Kelsey Grammer Sports Pro-Life Shirt on Abortion: "Would It Bother Us More if They Used Guns?" https://t.co/5zsRMkanKE pic.twitter.com/rlQsI0FKMK

— LifeNews.com (@LifeNewsHQ) October 15, 2017