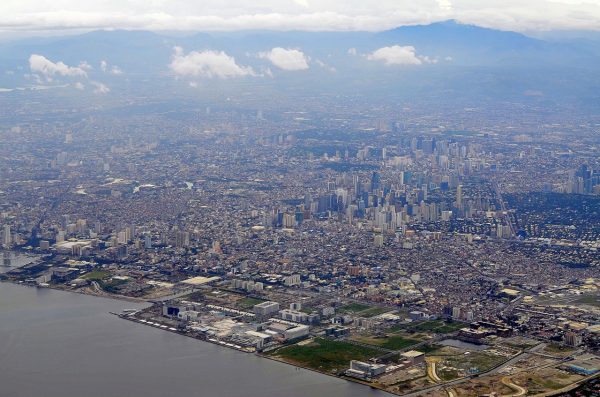 When skyscrapers start moving back and forth, that definitely is not a a good sign. In recent months, there has been a tremendous amount of seismic activity along the "Ring of Fire", and a couple of significant earthquakes on Monday got a lot of attention because they happened in very heavily populated areas. Fortunately the damage was fairly limited and only a few people died, but scientists assure us that it is only a matter of time before a killer quake hits a major city. And considering the fact that hundreds of millions of people live along the perimeter of the Pacific Ocean, when a killer quake does strike we could potentially be talking about a disaster unlike anything we have ever seen before.
Let's start our discussion by talking about the large quake that just hit southern Mexico…
An earthquake in southern Mexico caused tall buildings to sway in the Mexican capital Monday, prompting hundreds of office workers to evacuate along a central avenue temporarily. There were no initial reports of damage or injury.

The U.S. Geological Survey said the quake had a preliminary magnitude of 5.4 and its epicenter was in southern Mexico near the border between Chiapas and Guerrero states. It struck at a depth of about 11 miles (18 kilometers).
Mexico City was literally built on a former lakebed, and the unique geology of the area means that Mexico City feels earthquakes more acutely than other major cities would.
Scientists tell us that one day Mexico City is likely to be absolutely flattened by an extremely large earthquake, and let us hope that day doesn't come any time soon.
On Monday an even larger earthquake hit the central Philippines. The following comes from the Express…
A 6.3 magnitude earthquake hit the central Philippines on Monday, sparking evacuations from offices in Manila. Frightening footage shows skyscrapers swaying back and forth as debris falls nearby. The video was posted on Twitter captioned: "Buildings swaying in Manila after a 6.3 earthquake strikes in the Philippines." The earthquake struck 60km northwest of Manila, at a depth of 40km.

The Governor of Pampanga province told a radio station that several people had been killed. Media reported some structures had collapsed and the Clark International Airport, a former U.S. military base, had suffered some damage and had closed.
Mass evacuations were ordered, but fortunately they were not actually needed.
And even though large buildings were swaying back and forth, there are no reports of any actually falling.
So we should be very thankful that all of this shaking didn't cause more damage, but we should also be alarmed by how active the Ring of Fire is becoming.
For example, over the weekend there were four substantial earthquakes in Alaska, and the largest of the four was a magnitude 5.1 quake…
At 10:31 p.m. Saturday, a magnitude 5.1 earthquake hit the Andreanof Islands region of Alaska, which is about 11,200 miles west of Anchorage. This earthquake had a depth of about 8 miles (13 kilometers).
And just as I have been writing this article, a magnitude 5.5 earthquake hit the Cascadia Subduction Zone just off the coast of Vancouver. You can find more information about this quake right here.
Any large earthquakes that happen along the Cascadia Subduction Zone are of particular concern, because the Cascadia Subduction Zone is capable of producing a seismic event that could kill millions of people in the Pacific Northwest.
Back in the year 1700, an enormous earthquake alone the Cascadia Subduction Zone triggered a tsunami so massive that it crossed the Pacific Ocean and damaged coastal towns in Japan. FEMA has warned that if such a thing happened today, "everything west of Interstate 5 will be toast". The following is an excerpt from one of my previous articles about the Cascadia Subduction Zone…
One day it will happen. With little or no warning, the Cascadia Subduction Zone will produce a catastrophic earthquake and accompanying tsunami that will essentially destroy everything west of Interstate 5 in the Pacific Northwest. It will be the worst natural disaster up to that point in American history, and as you will see below, the experts are saying that we are completely and utterly unprepared for it. Of course the San Andreas Fault gets more publicity, but the truth is that the Cascadia Subduction Zone is capable of producing a quake "almost 30 times more energetic" than anything the San Andreas Fault can produce. The Cascadia Subduction Zone stretches from northern Vancouver Island all the way down to northern California, and one expert recently told CBN News that all of the major cities in the region are essentially "built on a time bomb"…
In addition to all of the earthquakes, we have also seen an alarming rise in volcanic activity along the Ring of Fire as well. And over the weekend there was one more major event that we can now add to the list…
A new eruption took place at Indonesian Mount Agung, Bali at 19:20 UTC on April 20, 2019 (03:20 local time, April 21). The eruption produced a column of ash up to 5.4 km (18 000 feet) above sea level.

Ashfall hit parts of Bali, including Klungkung, Bangli, Denpasar, Badung and Tabanan, local media reported.

The Center for Volcanology and Geological Hazard Mitigation maintains Alert Level at 3 of 4 and prevents access to danger zone established 4 km (2.5 miles) around the crater.
The mainstream media is not talking much about it, but the truth is that our planet is becoming increasingly unstable. At this point seismic events are happening in such rapid fire fashion that it is really difficult to keep up with them all.
So what happens if this trend continues to intensify?
And what happens if the earthquakes and volcanic eruptions start getting a whole lot stronger?
We live at a time of great change, and many believe that the Earth changes that we have seen so far are just the beginning…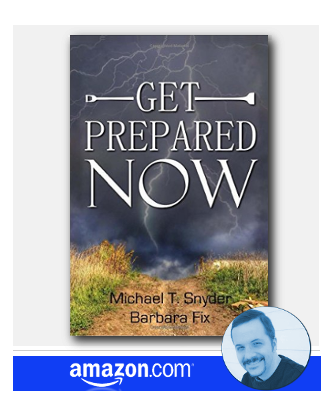 About the author: Michael Snyder is a nationally-syndicated writer, media personality and political activist. He is the author of four books including Get Prepared Now, The Beginning Of The End and Living A Life That Really Matters. His articles are originally published on The Economic Collapse Blog, End Of The American Dream and The Most Important News. From there, his articles are republished on dozens of other prominent websites. If you would like to republish his articles, please feel free to do so. The more people that see this information the better, and we need to wake more people up while there is still time.