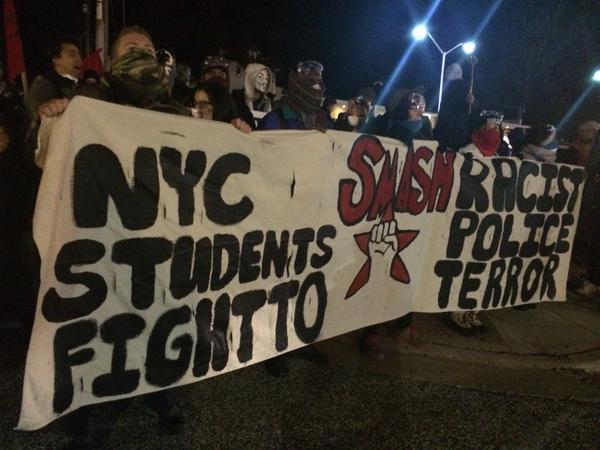 The headlines and coverage largely leave the impression the demonstrations are spontaneous reactions to recent actions by law enforcement officials that some contend were motivated by racism. The protests have focused on the deaths of African-Americans Eric Garner and Michael Brown, both of whom were killed by police officers.
However, the protests, aimed at shutting down Manhattan's Fifth Avenue shopping district ahead of Christmas, are being organized openly by radical leftist groups whose intent may not simply be the protest of alleged racism.
Some of the news articles entirely fail to mention the protests were organized by the Act Now To End War & Stop Racism Coalition, or ANSWER, together with Occupy Wall Street and at least 10 other so-called economic justice and pro-Palestinian groups.
(Read the rest of the story here…)