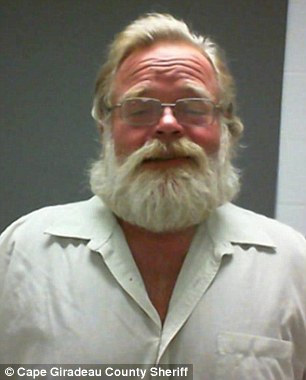 A man who once played Santa Claus for 20 years at a railroad attraction will today appear in court charged with the rape of a seven-year-old girl.
Jeffrey Bates Moffat, of Jackson, Missouri, allegedly had 'deviate sexual intercourse' with the schoolgirl, according to court papers.
The 55-year-old, a volunteer of two decades at the 'Santa Express' railroad, faces charges of first-degree statutory rape and first-degree statutory sodomy between August 2014 and January.
(Read the rest of the story here…)