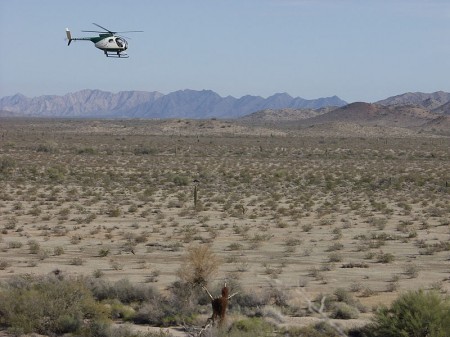 A Mexican law-enforcement helicopter entered U.S. airspace and opened fire Thursday morning, the U.S. Customs and Border Protection reported Friday. There were no injuries or damage to property.
The Mexican agents were conducting a mission on the southern side of the border about 5:45 a.m. Thursday when they crossed 100 yards into Arizona on the Tohono O'Odham Reservation and fired two shots, according to a statement.
Shawn Moran, a spokesman for the border patrol union, said the Mexicans fired at agents but that none were hurt.
(Read the rest of the story here…)