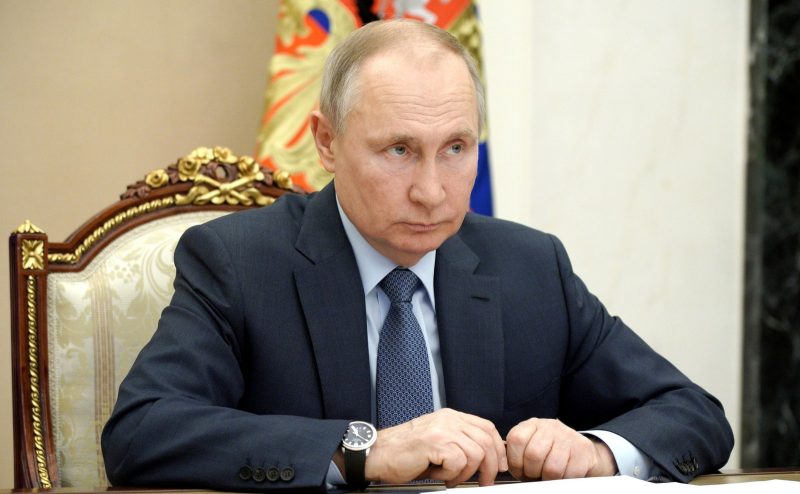 I know that there are some people out there that aren't going to like what I have to share, but I am going to share it anyway because I value the approval of God far more than the approval of man.  And I desperately don't want to be put on the sidelines.  Earlier in my life, there were times when I hesitated to do what God wanted me to do, and I spent way too much time on the sidelines.  During the tumultuous years that are in front of us, I very much want to be on the cutting edge of what God is doing.
There are times when God shows me things that are going to happen while I am sleeping.  There are some people out there that use the terms "visions" or "night visions" to refer to such experiences, but I prefer to call them "dreams".  Of course they are much different from normal dreams, and if you have had similar experiences you know exactly what I am talking about.  If you haven't had similar experiences then it may be difficult for you to understand.
Needless to say, there are some people out there that absolutely detest the idea that God could reveal anything to us through dreams and visions.  If you are one of those people, you can stop reading right now, because what I have to share will not do you any good anyway.
But no matter what anyone may think, the truth is that God does speak to His people through dreams and visions.  As I detailed in 7 Year Apocalypse, I was shown that Naftali Bennett would become the prime minister of Israel, and Naftali Bennett became the prime minister of Israel.  For many more examples, please refer to Lost Prophecies Of The Future Of America.
With all that said, now I will share what I was just shown about Vladimir Putin.
On the morning on February 23rd, 2022 I had an experience in which I saw Vladimir Putin in danger.
He wasn't at the Kremlin at the time.  In my experience, he had traveled somewhere unusual.  It seemed to me that the purpose of his visit may have been to visit troops near the conflict zone, but I could be wrong about that.
I clearly saw that something happened to Putin that knocked him down to the ground.  Of course being "knocked down" could mean a number of different things.  But I had the impression that he was physically affected by whatever happened, and I saw this multiple times.
Putin did not immediately die as a result of the attack that happened.  But I clearly had the impression that western powers were behind it, and I understood that they were sending him a message that they could get to him whenever they wanted.
And Putin seemed to understand this as well.  In my experience, I had the impression that the attack made Putin and other Russian leaders even more paranoid than before.
Following that experience, I almost immediately had another experience that really shook me up.
In this case, I was shown a computer screen.  The screen was white, and there was a little rectangular box that looked like a typical search box that search engines often use.
Inside the little rectangular box, I saw the word "DEAD" written in all capital letters followed by a period.
It looked like this…
DEAD.
I saw this multiple times.
I very much wanted to know who this was referring to, but I was not shown anything beyond that.
Since I had this second experience almost immediately after the first experience, does this mean that Vladimir Putin is going to die?
That is a very good question.
I do believe that Vladimir Putin is going to die and that a new leader will arise in Russia.
But at this point I can't say for sure that my second experience was about Putin, because all I saw was this…
DEAD.
So if any of you have some insight into what this might mean, I would love to hear it.
I am just trying to share what God has shown me the very best that I can, because I don't want it to stop.
When there is something that I feel God wants me to share with the general public, that is what I am going to do.
I really want to be used in these end times, and so I am going to be obedient.
Global events are about to start accelerating greatly, and I want to be part of helping to bring in the final great and mighty harvest.
***It is finally here! Michael's new book entitled "7 Year Apocalypse" is now available in paperback and for the Kindle on Amazon.***
About the Author: My name is Michael Snyder and my brand new book entitled "7 Year Apocalypse" is now available on Amazon.com.  In addition to my new book I have written five other books that are available on Amazon.com including  "Lost Prophecies Of The Future Of America", "The Beginning Of The End", "Get Prepared Now", and "Living A Life That Really Matters". (#CommissionsEarned)  When you purchase any of these books you help to support the work that I am doing, and one way that you can really help is by sending digital copies as gifts through Amazon to family and friends.  Time is short, and I need help getting these warnings into the hands of as many people as possible.  I have published thousands of articles on The Economic Collapse Blog, End Of The American Dream and The Most Important News, and the articles that I publish on those sites are republished on dozens of other prominent websites all over the globe.  I always freely and happily allow others to republish my articles on their own websites, but I also ask that they include this "About the Author" section with each article.  The material contained in this article is for general information purposes only, and readers should consult licensed professionals before making any legal, business, financial or health decisions.  I encourage you to follow me on social media on Facebook and Twitter, and any way that you can share these articles with others is a great help.  These are such troubled times, and people need hope.  John 3:16 tells us about the hope that God has given us through Jesus Christ: "For God so loved the world, that he gave his only begotten Son, that whosoever believeth in him should not perish, but have everlasting life."  If you have not already done so, I strongly urge you to ask Jesus to be your Lord and Savior today.