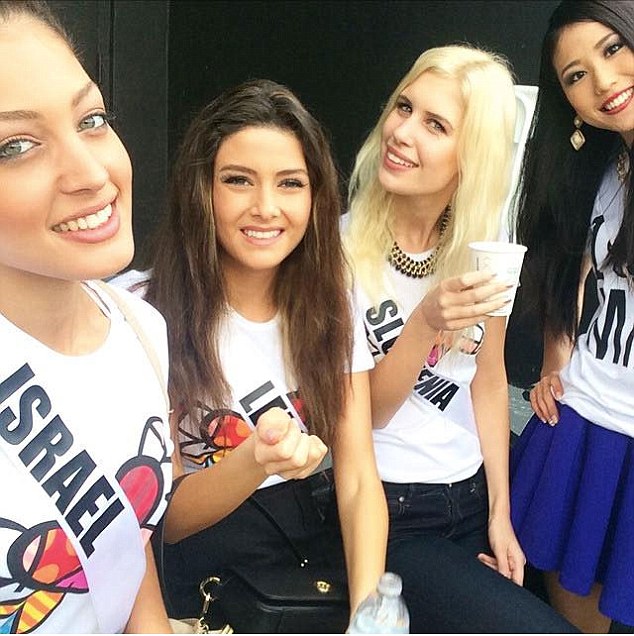 Lebanon's Miss Universe contestant has come under fire over a group selfie in which she appears with Miss Israel, leading to several calls for her to be stripped off her title.
Saly Greige, 25, has been forced to apologise for the selfie, taken by Miss Israel, Doron Matalon, as they prepare to take part in the upcoming pageant in Miami.
Lebanon and Israel remain at war, and Miss Greige, from Al-Koura, north Lebanon, claims she had done her best to avoid Miss Matalon, and had been caught by surprise when the photograph was taken.
(Read the rest of the story here…)