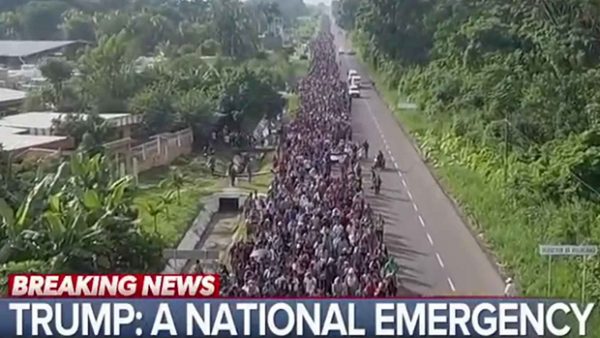 Many people have been shown that great civil unrest is coming to the United States during the "perfect storm" that is ahead.  Already, we can see anger and frustration rising to dangerous levels, and it is not going to take much of a spark to throw this nation into utter turmoil.  Last October, Monique Bizet said that she had an open vision in which she saw the riots that are coming to America.  I submit this vision to you all for your prayerful consideration…
---
(Originally published on Z3News)
In the 17-minute video shown at the bottom of this post, I share an open vision the Lord gave me October 23, 2018 and a word of the Lord warning of the upcoming civil war and riots in the nation.  In the vision, I saw a massive wave of people are going to flood the borders to bring the nation to great destruction.  Internally, mobs and mobs of people will unite to create bloody murderous riots.  I saw great destruction.
The Lord reminded me of a word He gave me back on July 18 2018 saying, "Invasion. An invasion is coming and a lot of destruction and it will effect the nation. War is even at the doors."
Great trouble is coming to America. I am not just speaking of a nuclear invasion. Things are going to get tense and pretty ugly, quickly.
The enemy doesn't sleep and continues advancing while most of the churches sleep and continue focusing on their buildings and what's going on within their four walls and not warning the flock.
We must humble ourselves before the Almighty and cry out for mercy for those things are going to take place in this nation.  As the remnant we must stand strong in the faith and must plead and cry out to the Lord.  We must repent and turn back to our First Love.
It's out of Jesus great mercy that He warns us! The Lord is calling us to pray and get on our knees to pray for this not to happen or at least lessen the destruction and for His mercy.  Let's lift America and all the nations in prayer!
Monique Bizet was born in Venezuela, South America, and migrated with her family to the United States when she was very young. She received The Lord when she was a teenager. In 2014, the Lord started speaking to her through strong prophetic dreams and visions, which changed her life and propelled her to eagerly seek to walk with Him at a new level. She enjoys encouraging others with what the Lord teaches her. Her desire is for a massive harvest of souls to be brought into the Kingdom of Heaven and for disciples to be raised to develop a relationship with the Lord and spread the Good News of the Gospel to all the world. Visit her website at Back to Your First Love. She also has her own YouTube channel.