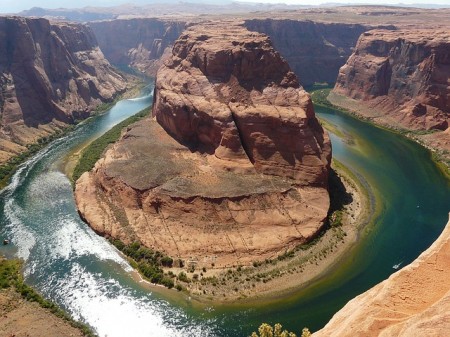 The Colorado River serves as one of the most vital water sources in the United States, providing water to nearly 40 million people in the West.
Numerous resources are dependent on the river, which has been under drought conditions since 2000. According to the U.S. Department of the Bureau of Reclamation, several resources that depend on a healthy river system include hydroelectric power generation, fish and wildlife, as well as water for municipal, industrial and agricultural use.
As drought conditions grip the western part of the country, states are reinforcing preparations they've made years ago in the possibility of a water shortage.
(Read the rest of the story here…)