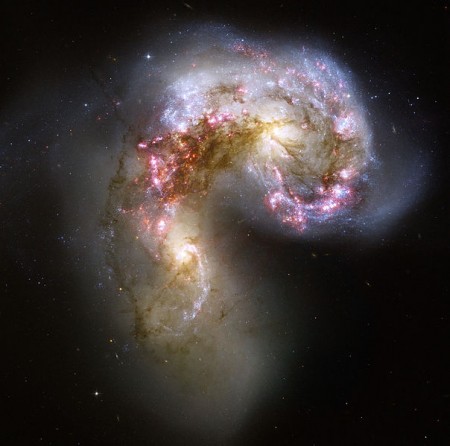 NASA predicts that 100 million worlds in our own Milky Way galaxy may host alien life, and space program scientists estimate that humans will be able to find life within two decades.
Speaking at NASA's Washington headquarters on Monday, the space agency outlined a plan to search for alien life using current telescope technology, and announced the launch of the Transiting Exoplanet Surveying Satellite in 2017. The NASA administrators and scientists estimate that humans will be able to locate alien life within the next 20 years.
"Just imagine the moment, when we find potential signatures of life. Imagine the moment when the world wakes up and the human race realizes that its long loneliness in time and space may be over — the possibility we're no longer alone in the universe," said Matt Mountain, director and Webb telescope scientist at the Space Telescope Science Institute in Baltimore, which plans to launch the James Webb Space Telescope in 2018.
(Read the rest of the story here…)