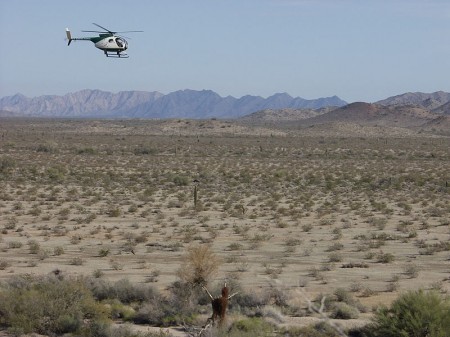 The U.S. Border Patrol has found the bodies of 97 undocumented immigrants in the Arizona desert over the past 10 months, the latest being that of a 19-year-old youth.
"We got a call from a man asking for help. He told us he was crossing the mountains with his son who was hit by lightning. When the agents arrived he was already dead," Andres Adame, spokesman for the Border Patrol in Tucson told Efe.
Despite the decline in the number of undocumented immigrants crossing the border and the number of arrests in Arizona, people are still dying in the desert, since, Adame said, besides supporting the high summer temperatures they also have to weather the storms, which can strike at any time and very quickly move on.
(Read the rest of the story here…)