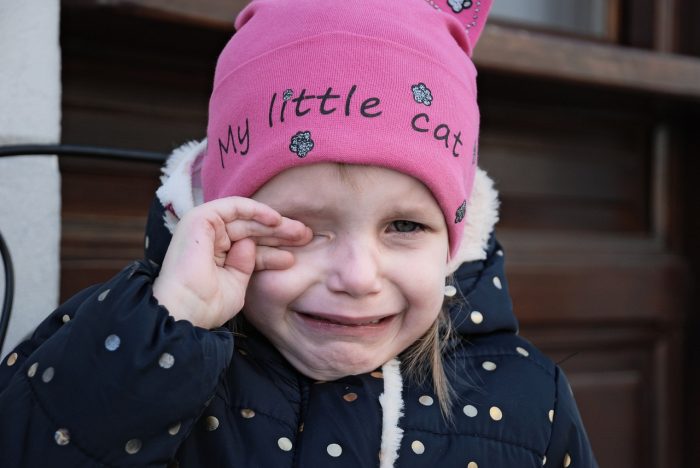 If the U.S. economy is "doing well", then why are almost 40 million Americans still on food stamps? That number is almost exactly where it was at the end of the last recession, and supposedly we have made so much progress since that time. Of course any progress that has been made has been extremely uneven. Earlier today, I wrote about how the gap between the rich and the poor in this country is the biggest that it has been since the 1920s. For years, the Federal Reserve's quantitative easing program pumped "hot money" into the financial markets, and that was an enormous blessing to the top 1 percent. But meanwhile tens of millions of average families have continued to struggle and the middle class has continued to decline. In the U.S. today, 66 percent of all of our jobs pay less than 20 dollars an hour, and close to 40 million Americans rely on the federal government to feed them every month. The following comes from Bloomberg…
Judging by the number of Americans on food stamps, it doesn't feel like one of the best job markets in almost a half century and the second-longest economic expansion on record.

Enrollment in the Supplemental Nutrition Assistance Program, better known as food stamps, fell to 39.6 million in April, the most recent government data show. That's down from a record 47.8 million in 2012, but as a share of the population it's just back to where it was as the economy emerged from the longest and deepest downturn since the Great Depression.
It is hard to argue that we are a "prosperous nation" with a number like that hanging over our heads.
Yes, some Americans have prospered individually in recent years, but many more have been deeply suffering.
In order for a family of four to qualify for food stamps, they must make less than $2,665 a month…
SNAP is available for households with incomes up to $2,665 per month for a family of four, or 130 percent of the federal poverty level. Recipients are also subject to asset and employment tests, and states can modify the program with federal permission. Households receiving SNAP had an average monthly gross income of $814 in 2016, and 20 percent had no income.
Could your family survive on just $2,665 a month?
Yet that is exactly where tens of millions of Americans find themselves today.
Yesterday I wrote about the "cesspool" that the once beautiful city of Portland, Oregon has become, and in this article I would like to share with you an excerpt from an article about the epidemic of squatters in the city of Detroit…
The Detroit Land Bank owns nearly 30,000 residential structures in the city, and with as many as 4,300 of them occupied — it's a magnitude unlike any other place.

Squatters are a tricky problem: remove them and add to the city's homeless population and its massive inventory of abandoned buildings. Let them stay, and the land bank is summoned often to investigate what some of its occupants may be up to: dog fighting, prostitution, drug dealing, overdoses, gambling, gun possession or running a chop shop.

Detroit police also are called regularly to land bank properties to investigate dead bodies — at least 50 homicides over the last four years.
This is what life is like for much of the country today. The small sliver of our population that is "living the high life" is greatly outnumbered by people just barely surviving from month to month.
In fact, 102 million working age Americans do not have a job at this moment. In case you were wondering, that number is substantially higher than it was at any point during the last recession.
If you can believe it, during the last recession we never even hit the 100 million mark.
There are so many parallels that could be made between the current state of affairs and America in the 1920s. During the "roaring twenties", everybody thought that the good times would last forever and that stock prices would go up indefinitely, and then one day we suddenly plunged into the worst financial crisis and the worst economic depression that the nation had ever seen.
And most people don't even realize that we are far more vulnerable today than we have ever been in all of U.S. history. I have been sharing numbers that back up that premise on an almost daily basis, and today let me share another example with you that comes from Mike Maloney…
Just prior to the dotcom collapse of 2000 and the hundreds of bankruptcies that followed, 9% of the S&P 1,500 were zombie companies.
Just prior to the 2008 financial crisis and the hundreds of bankruptcies that followed, 12% of the S&P 1,500 were zombie companies.
Right now, 15% of the S&P 1,500 are zombie companies.
Just like the "roaring twenties", our current debt-fueled economic bubble will burst as well, and many believe that it will result in the worst economic crisis that America has ever known.
But as long as the music on Wall Street keeps playing, the optimists will continue to insist that "happy days are here again" and that the party can keep on going indefinitely.
Of course no party lasts forever, and eventually the moment will come when it is time to turn out the lights for good.
Michael Snyder is a nationally syndicated writer, media personality and political activist. He is publisher of The Most Important News and the author of four books including The Beginning Of The End and Living A Life That Really Matters.