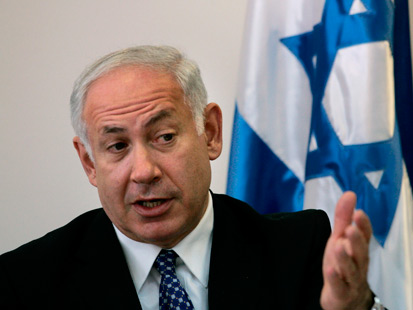 Prime Minister Benjamin Netanyahu on Monday had a message to Israel's enemies, saying "those who try to hurt us, their blood be on their own heads."
Netanyahu was speaking at a state ceremony honoring the 67 soldiers and officers and five civilians who were killed during Operation Protective Edge last summer in Gaza.
His warning was aimed not just at Hamas, but also at Hezbollah, Iran and the Islamic State. "We're closely monitoring the situation in the south and preparing to act with force when required to do so," he said, as southern residents have been suffering for several weeks from sporadic rocket fire from the Gaza Strip and recently from the Sinai Peninsula as well.
(Read the rest of the story here…)