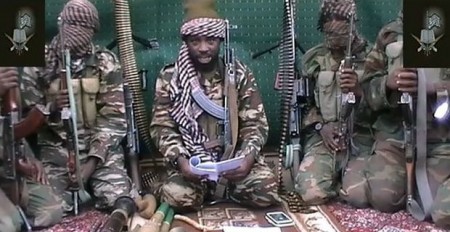 Boko Haram's leader said a town in the north east of Nigeria seized by the insurgents earlier this month has been placed under an Islamic caliphate, in a video obtained by AFP on Sunday.
"Thanks be to Allah who gave victory to our brethren in (the town of) Gwoza and made it part of the Islamic caliphate," Abubakar Shekau said in the 52-minute video.
The military however rejected the claim, saying in a statement the "sovereignty and territorial integrity of the Nigerian state is still intact".
In a July video, Shekau voiced support for the leader of the Islamic State and the Levant (Isil) militants Abu Bakr al-Baghdadi, who in late June declared himself "the caliph" and "leader of Muslims everywhere".
(Read the rest of the story here…)