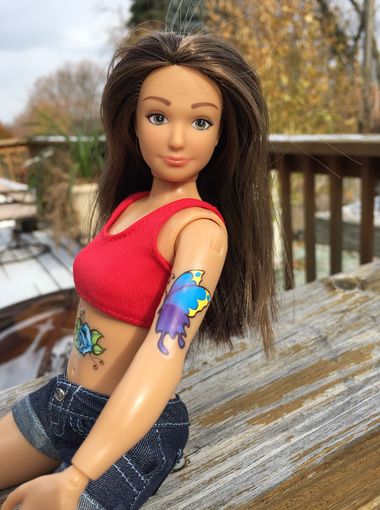 She's here.
The Lammily doll, also known as the normal Barbie, is ready to purchase online for about $25.
And a $5.99 sticker extension pack–including 38 reusable stickers–will be available on January 18.
The stickers, called Lammily marks, include cellulite, stretch marks, freckles, acne, glasses, temporary tattoo, scratches, bruises, cast, mosquito bites and dirt stains.
(Read the rest of the story here…)