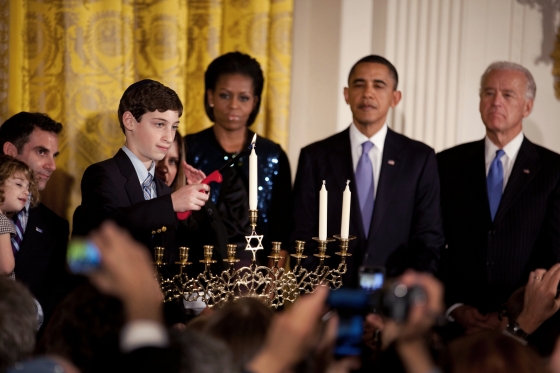 President Obama raised some eyebrows Wednesday when he was overheard saying that he is Jewish in his soul during a Hanukkah celebration at the White House.
The revelation was made by David Suissa, of the Jewish Journal, who was invited to the reception at 1600 Pennsylvania Avenue attended by about 550 Jewish leaders, journalists and dignitaries, including Gwyneth Paltrow.
The president took part in the Menorah-lighting ceremony and delivered a well-received speech about freedom, peppered with light-hearted jokes about Jewish food.
(Read the rest of the story here…)