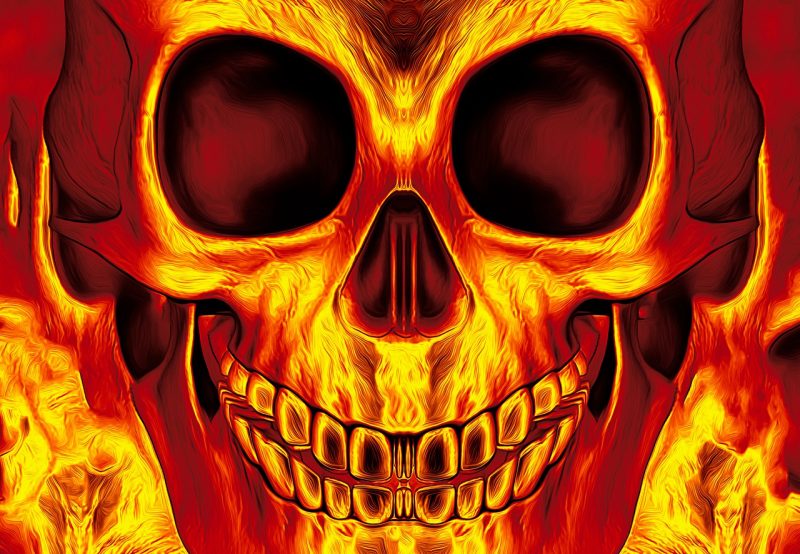 No society that has a disdain for life is going to thrive for long.  For decades, our young people have been trained to view children as a "burden" and marriage as something that should be put off for as long as possible.  If you doubt this, just spend some time watching the movies and television shows that they are watching.  Being single and "free" is glorified, having a "career" is portrayed as a much more important priority than having a family, and sexual content is everywhere.  Thanks to the relentless propaganda, Americans are now having fewer children than ever before, and birth rates are now below replacement level in every single U.S. state.  It takes about 2.1 children per woman to be at replacement level, and not a single state is currently at that level or above.
By multiple requests, here are my TFR estimates for the states for 2021, all the way from South Dakota to DC, based on the birth numbers of the first half of 2021. pic.twitter.com/5gJD9X6rrb

— Birth Gauge (@BirthGauge) November 17, 2021
I am sure that the eugenicists must absolutely love those numbers.
But even though birth rates are so low, our young people are still running around having lots of sex.  When our young women have "accidents" and get pregnant with babies, the elite have worked really hard to train them to believe that they can just casually discard them.
Abortion on demand has become a staple of American life, and most people want it to stay that way.
According to a new Washington Post/ABC News poll, only 27 percent of Americans want Roe v. Wade to be overturned at this point…
The Post-ABC poll finds 27 percent of Americans say the court should overturn Roe, while 60 percent say it should be upheld, attitudes that are consistent in polls dating to 2005. More broadly, three-quarters of Americans say abortion access should be left to women and their doctors, while 20 percent say they should be regulated by law.
Those numbers are incredibly sad, and many other polls have come up with similar results.
So what does a society that has killed more than 60 million children since Roe v. Wade was decided in 1973 ultimately deserve?
I think that is a question that every American should be asking.
And it is definitely not an easy question to answer.
What sort of penalty would fit a crime of that magnitude?
I have often warned that we are going to deserve every single thing that is about to happen to us, and I mean that sincerely.
A lot of people have been absolutely horrified by what has happened to us over the past couple of years, but the truth is that this is just the beginning.
So far, we have seen millions of people die all over the world, and I believe that we moving toward a time in human history when we will see billions die.
Even now, so many are dying.  I am sure that almost every single person that is reading this article knows someone that has died.
It is one thing to go after a long illness, but in recent days we have been seeing so many people just suddenly drop dead.  The following are just a few examples that I pulled out of the news…
#1 Former Boston Red Sox shortstop Julio Lugo dies at 45
#2 NPR book critic Petra Mayer dies unexpectedly at age 46
#3 Sunset Hills police officer dies suddenly at age 47
#4 Mr. Olympia Shawn Rhoden dead at 46
#5 Pedro Feliciano, Durable Relief Pitcher for the Mets, Dies at 45
#6 Gurpareet Bains dead: Celebrity chef behind 'healthiest meal' dies of heart attack at 43
#7 Lifelong Trenton Resident Mariella Marino Dies Suddenly At Age 24
#8 Mount Olive HS Graduate Nicholas Fondaco Dies Suddenly At Age 28
#9 Sussex County Native, Beloved Father William VanGorden Dies Suddenly At 31
#10 State medical board director Hughes dies suddenly
#11 Funeral arrangements set for Rock Co. deputy who died unexpectedly
#12 Evansville firefighter dies unexpectedly, police dept. reports
#13 Philadelphia Fusion player, who died suddenly, mourned by fans, teammates
#14 NKY elementary school teacher, mother dies unexpectedly
#15 Indian movie star Puneeth Rajkumar dies after heart attack
#16 Pa. high school senior dies of 'sudden cardiac incident' after helping at soccer game
#17 Medical examiner: 12-year-old Chartiers Valley student died of heart condition at basketball practice
#18 Grant Woods, former Arizona attorney general, dies at 67
#19 Cleveland police mourn lieutenant who died suddenly this month
#20 Fans Are Looking for Answers Following the News That TikToker CyberMax Died
#21 Memorial set Friday to honor Naches volunteer firefighter who died unexpectedly
#22 La Vergne detective who died on duty promoted posthumously, service arrangements announced
#23 Longtime Savannah florist John Davis dies
#24 Former HS Athlete In Northern Westchester Dies Suddenly At Age 28
#25 Saint John cardiologist and 'inspiring spirit' dies suddenly
#26 Fort Worth ISD Principal Dies 'Completely Unexpectedly,' District Says
#27 Former 'Millionaire Matchmaker' contestant Trevor Jones dies suddenly
What a great tragedy, and much more death is on the horizon.
Sadly, many of you may not make it through the coming year.
In fact, some of you may be in the process of dying right now.  If you are one of those people, I would strongly urge you to read my recent article entitled "This Is What You Need To Do Before You Die".  Our lives on this planet are so short, and most of us don't give proper thought to what comes after these lives are done.
I know that this article has been heavy.
But I am not here to make you feel good.
I am here to tell you the truth.
As I write this article, astronomers around the world are preparing for the longest partial lunar eclipse in 580 years…
The longest partial lunar eclipse in nearly 600 years will grace the night sky late Thursday night and early Friday across the entire country, weather permitting.

According to NASA, the eclipse will last three hours and 28 minutes, the longest partial eclipse of this century and the longest in 580 years.
During this eclipse, the moon will turn red for a time.
As I noted yesterday, a "blood moon" is often associated with death and destruction.
Could it be possible that someone is trying to tell us something?
We have already seen millions die, and much more death is on the way.
Unfortunately, most people will never realize the truth until it is far too late.
***It is finally here! Michael's new book entitled "7 Year Apocalypse" is now available in paperback and for the Kindle on Amazon.***
About the Author: My name is Michael Snyder and my brand new book entitled "7 Year Apocalypse" is now available on Amazon.com.  During this season, I would like to encourage you to send digital copies of my new book to your family and friends as gifts.  That will help to support the work that I am doing, and it will help to multiply the impact of the book.  In addition to my new book I have written five other books that are available on Amazon.com including  "Lost Prophecies Of The Future Of America", "The Beginning Of The End", "Get Prepared Now", and "Living A Life That Really Matters". (#CommissionsEarned)  By purchasing the books you help to support the work that my wife and I are doing, and by giving it to others you help to multiply the impact that we are having on people all over the globe.  I have published thousands of articles on The Economic Collapse Blog, End Of The American Dream and The Most Important News, and the articles that I publish on those sites are republished on dozens of other prominent websites all over the globe.  I always freely and happily allow others to republish my articles on their own websites, but I also ask that they include this "About the Author" section with each article.  The material contained in this article is for general information purposes only, and readers should consult licensed professionals before making any legal, business, financial or health decisions.  I encourage you to follow me on social media on Facebook and Twitter, and any way that you can share these articles with others is a great help.  During these very challenging times, people will need hope more than ever before, and it is our goal to share the gospel of Jesus Christ with as many people as we possibly can.