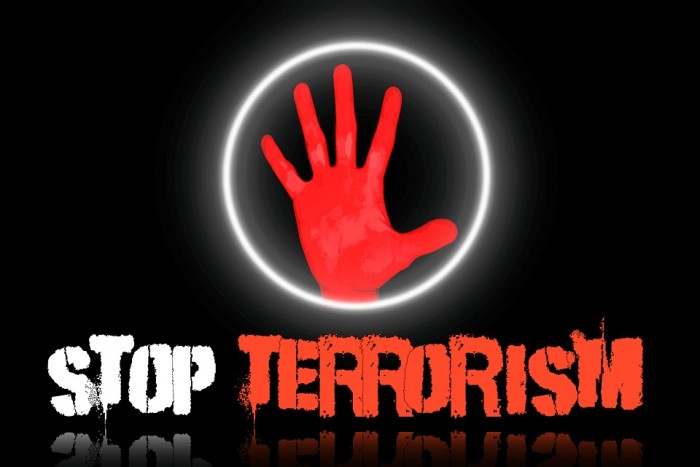 After what just happened in Nice, France, officials are likely even more concerned about the potential for violence and terrorism at the Republican National Convention in Cleveland next week. Details are still coming in as I write this article, but what we know so far is that a 31-year-old Tunisian man plowed his truck into a huge crowd that was gathered along the waterfront for a fireworks display during Bastille Day celebrations in the French city of Nice, and he reportedly shouted 'Allahu Akbar' at the police before they shot him dead. His rampage of death reportedly lasted for two kilometers before he was finally stopped, and dozens have been killed. This comes on the heels of the massacre of five police officers in Dallas, and that came not too long after the worst mass shooting in U.S. history in Orlando. Clearly we have entered a time when the usual rules don't apply anymore. So will the Republican National Convention be the next target to get hit?
Both the Republican and the Democratic conventions have been designated as "National Special Security Events". What this means is that the Secret Service will be running security at those venues. It is being projected that 50,000 people will attend the Republican convention, and in addition to that there will likely be tens of thousands of protesters.
So needless to say, this will represent a big, juicy target for anyone that wants to make some sort of a statement.
We have already seen tremendous violence at Trump rallies in recent months, and there is no reason to think that the Republican convention will be any different. The radical left dislikes Donald Trump with a passion, and many leftist organizations have already stated that they plan to show up in Cleveland in force.
As emotions run high, could something go terribly wrong?
On Thursday, U.S. Homeland Security Secretary Jeh Johnson and FBI Director James Comey both told Congress that they are extremely concerned…
U.S. Homeland Security Secretary Jeh Johnson and FBI Director James Comey told lawmakers on Thursday that they were preparing their agencies for the possibility of violence, both from unruly demonstrators and terrorists, at the upcoming Republican and Democratic nominating conventions.
It is likely that we are going to see more security at these conventions than we have ever seen before. In fact, Johnson told Congress that DHS will be sending approximately 3,000 agents to each of the conventions…
"I am concerned about the prospect of demonstrations getting out of hand," Johnson said. "I am concerned about the possibility of violence. We have, within DHS, some 3,000 personnel that will be dedicated to the security of the Republican National Convention and the Democratic National convention, each."
And Comey told Congress that he is particular concerned about the potential for "domestic terrorism"…
Comey told the committee that the Federal Bureau of Investigation was monitoring the threat of violence at the conventions "very, very carefully."

"Anytime there is a national spotlight on a political event in the United States, there is a risk that groups that aspire to do just that, engage in acts of domestic terrorism, will be attracted," Comey said.
Of course the feds are not just sitting back and waiting for next week to roll around. As you read this article, they are actively "monitoring social media" and "tracking protest groups" in anticipation of what might happen…
Law enforcement agencies are monitoring social media posting and tracking protest groups such as Black Lives Matter, which have disrupted Trump rallies over the past several weeks. The Secret Service is even using its Twitter account to warn users about their commentary. The agency tweeted recently, "Watch what you say on Social Media!" with a link to a news story about how agents visited a man who joked about sending a bomb when Hillary Clinton and Bernie Sanders were visiting his region.
For one, I am certainly glad that I am not going to be in Cleveland next week. The security is going to be absolutely suffocating, but no level of security can stop a deranged individual that is absolutely determined to kill people and that is not afraid to die. As we have seen, it only takes a few moments for a gunman to start mowing down those around him or for a crazed lunatic to plow a truck into a crowd of people.
And one thing we do know is that there will be lots of guns in Cleveland. Some of the protesters have already announced that they plan to bring guns with them, and many of those attending the convention will be bringing guns as well…
As the Republican convention in Cleveland approaches, several delegates from Pennsylvania who support Donald Trump say they are planning on bringing their guns with them to the GOP gathering. Why? They say they are worried about possible violent protest and even an attack from ISIS.

James Klein, a pro-Trump delegate from the Harrisburg area, notes that guns won't be needed inside the convention hall and that delegates won't be allowed to bring in weapons. "But," he adds, "there's the hotels. There's going to be dinners."
We may get a preview of coming attractions during the nationwide "Day of Rage" protests on Friday. There are supposed to be protests in more than 30 cities, and they have been much hyped. We shall see if they amount to anything or if they just fizzle out.
Regardless, it is clear that we have entered a time of increased violence. After what just happened in France, people all over the world are going to think twice before gathering for any sort of large public event. A huge crowd is an enticing target for any aspiring terrorist, and it is inevitable that we are going to see more attacks of this nature.
The era of the free and open society is ending. As the violence and terror get progressively worse, our liberties and freedoms will be increasingly restricted, and we will be told that this is for our own good.
Of course this has already been happening since 9/11, but now we have entered a time when this process is going to accelerate significantly.
*About the author: Michael Snyder is the founder and publisher of The Economic Collapse Blog and End Of The American Dream. Michael's controversial new book about Bible prophecy entitled "The Rapture Verdict" is available in paperback and for the Kindle on Amazon.com.*