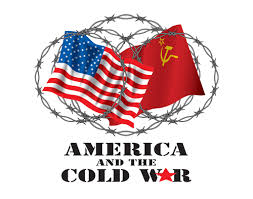 For those that have been watching the growing tensions between the Russia, Europe and the US, this latest salvo is disturbing to say the least.
As reported by FT.com, a new Russian military doctrine is to be released next month, which will openly designate the United States as a "threat" and/or adversary, which is guaranteed to escalate the growing distrust which many see as a return to the "cold war" era.
Via FT:
"Co-operation between Russia and China is extremely important to keep the peace in the framework of international law, making it more stable," Mr Putin told his Chinese counterpart, just two weeks after he accused the US of destabilising the world by frequently violating international law.

Russia's updated military doctrine is expected to target Nato and the US more clearly as the Ukraine crisis has frayed Moscow's relations with the western alliance. The current doctrine lists only Nato expansion, foreign troop deployments in neighbouring states, destabilisation in certain countries and deployment of missile defence systems as "external military dangers".

People familiar with the document said Nato and the US would be openly designated as threats or adversaries in the document's new version, due to be published next month.
(Read the rest of the story here…)