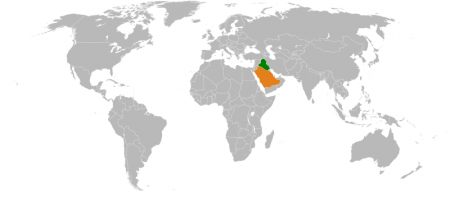 Saudi Arabia has placed 30,000 soldiers on its northern border after 2,500 Iraqi soldiers reportedly quit their posts, leaving the country open to the threat of a lightning advance by ISIS militants.
King Abdullah ordered all necessary measures to protect the kingdom against potential 'terrorist threats' as the possibility of ISIS taking yet more territory in the Middle East appeared to increase.
Saudi Arabia – which is the world's top oil exporter – shares a 500-mile border with Iraq, where Sunni insurgents have seized numerous towns and cities in a campaign to establish an Islamic state which has been condemned as too brutal even by Al-Qaeda.
(Read the rest of the story here…)