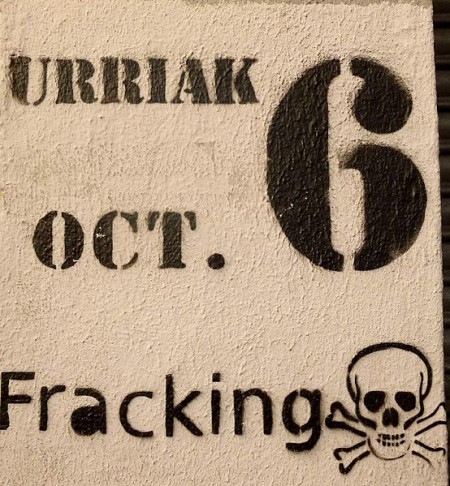 A team of scientists with the U.S. Geological Survey have found evidence "directly linking" the uptick in Colorado and New Mexico earthquakes since 2001 to wastewater injection, a process widely used in the controversial technique of hydraulic fracturing, or fracking, and conventional drilling.
In a study to be published in the Bulletin of the Seismological Society of America on Tuesday, the scientists presented "several lines of evidence [that] suggest the earthquakes in the area are directly related to the disposal of wastewater" deep underground, according to a BSSA press release. Fracking and conventional natural gas companies routinely dispose of large amounts of wastewater underground after drilling. During fracking, the water is mixed with chemicals and sand, to "fracture" underground shale rock formations and make gas easier to extract.
The USGS research is just the latest in a string of studies that have suggested the disposed water is migrating along dormant fault lines, changing their state of stress, and causing them to fail.
(Read the rest of the story here…)