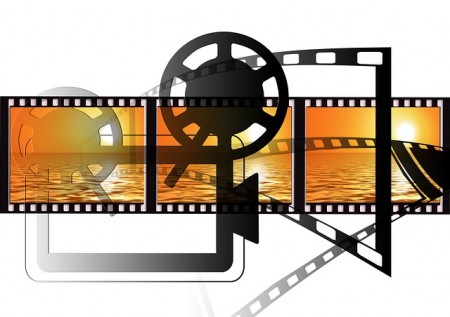 At first, Hollywood thought the summer's movies weren't as good as usual, to explain the 15% drop in sales. Now they are noting that the drop occurred since January as well, and are really worried. They just don't know what to make of it, because, frankly, the actors and actresses live in a liberal fantasy land in Hollywood.
The rest of the country is suffering, unfortunately the movie industry support people as well, as their disposable income continues to shrink. it's obvious that the main priority will be to put food on the table, not go see expensive movies.
According to the Hollywood Reporter:
"On Wall Street and in Hollywood, analysts and executives don't believe the rest of 2014 can make up for the steep slide at the North American box office. Year to date, revenue is down 5.6 percent to $7.2 billion (from $7.6 billion in 2013), fueled by a dramatic 15 percent drop this summer and a Sept. 5 weekend that saw the lowest grosses since just after the 9/11 attacks.
"It was a disaster," says analyst Doug Creutz of Cowen & Co. of the summer, noting that several tentpoles underperformed in the U.S., including Sony's The Amazing Spider-Man 2 and Paramount's Transformers: Age of Extinction. "There was plenty of stuff for people to go see that they normally want to see," he adds. "Something is going on that isn't good for studios and theater chains. U.S. consumer habits are changing."
That theory will be put to the test in the fall and winter. While international grosses remain healthy, analysts believe the best-case scenario for the U.S. would be that the year-over-year gap could be narrowed to 3 or 4 percent by year's end if several top titles perform well. The Hunger Games: Mockingjay, Part 1 (Nov. 21) and Peter Jackson's The Hobbit: The Battle of the Five Armies (Dec. 17) are expected to match or exceed their 2013 installments. But beyond those surefire hits, big questions remain. Can Christopher Nolan's Interstellar (Nov. 7) replicate the wild success of Gravity, which grossed $274.1 million domestically in fall 2013? Will David Fincher's Gone Girl, starring Ben Affleck (Oct. 3), outgross the $100 million domestic of Fincher's most recent two films, The Social Network and The Girl With the Dragon Tattoo?
On the family side, few believe Disney Animation's Big Hero 6 (Nov. 7) or DreamWorks Animation's The Penguins of Madagascar (Nov. 26) can achieve the breakout success of Disney's Frozen, which took in $400.7 million domestically last winter. But both should do well, as should Shawn Levy's Night at the Museum: Secret of the Tomb (Dec. 19), returning Ben Stiller to a franchise that has grossed more than $425 million domestic over two films.
Wild cards are Ridley Scott's biblical epic Exodus: Gods and Kings (Dec. 12), starring Christian Bale as Moses; the musical Into the Woods (Dec. 25), featuring Meryl Streep and Johnny Depp; and award contenders The Imitation Game, Birdman and Angelina Jolie's Unbroken.
"Unless something comes out of left field, we'll be down in the third and fourth quarters," says analyst Eric Handler of MKM Partners, noting tough comparisons against last year, which had Thor: The Dark World ($206.4 million) opening in November. "Something needs to really break out."
Of course, Hollywood hasn't heard that we aren't in a "recovery". And the only thing that's going to break out is an economic collapse. Hey, that would make a good "apocalyptic" movie.
Article authored by Carol Serpa. You can find the original story right here.