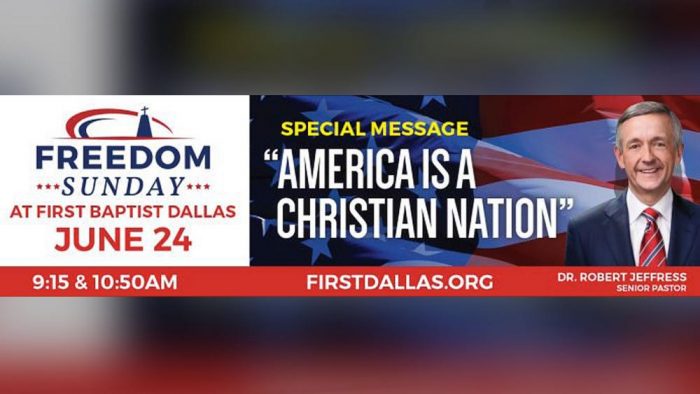 For Bible-believing Christians, restrictions on what you can safely say are getting tighter and tighter and tighter.
For example, just check out what just happened in Texas…
Pastor Robert Jeffress is fighting back after he says his mega-church, First Baptist Dallas, was forced to take down two billboards advertising his upcoming sermon, "America is a Christian Nation."

Jeffress tells CBN News the day after the billboards went up, the Dallas Morning News published two articles characterizing their content as "hateful" and "divisive." Dallas Mayor Mike Rawlings was quoted in one of the articles.

Jeffress says the articles were sent to the company that created the billboards, Outfront Media, which ended up taking them down and canceling its contract with First Baptist Dallas. The company pointed to the Dallas Morning News articles and classified the advertisements as "anger-provoking."
Eventually the days will come when the true church has to go completely underground, and those days may be a lot closer than many of us originally thought.