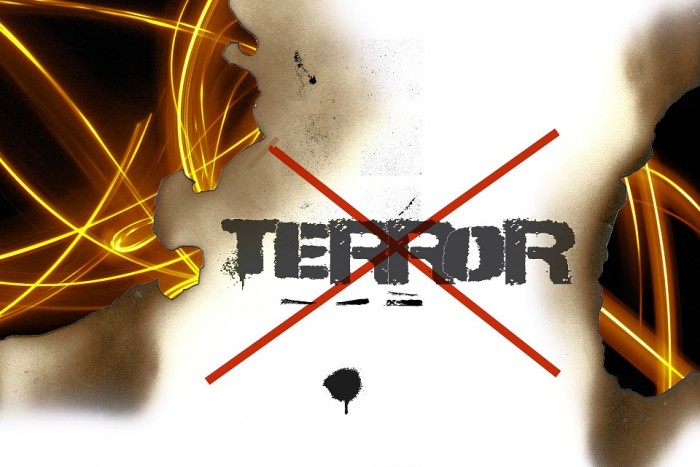 (By Daisy Luther) 2016 has been studded with Islamic terror attacks across the continent in Europe. The attacks began just seven days into January and continued throughout the year. Europe has been overwhelmed by tens of thousands of refugees from Syria, Afghanistan, and Iraq.
Yesterday, the Islamic state cheered two deadly incidents online.
In the first, a truck was driven into a crowded holiday market in Berlin, Germany. The situation is ongoing, but so far there are 12 confirmed dead and 48 injured. The truck, laden with steel beams, was en-route from Poland making a routine delivery. A Polish male thought to be the original driver of the truck was found dead in the cab, dead from a gunshot wound. A 23-year-old Pakistani asylum-seeker has been arrested in connection with the attack, but German police will not confirm at this point if he was the driver of the truck. Some German newspapers are now reporting that the arrested man was not involved and the people responsible are still at large The incident is being treated as a terrorist attack.
Updated: ISIS has now claimed responsibility for the Berlin attack.
German Chancellor Angela Merkel has been under perpetual fire for her lenient admission of asylum seekers and will face increased blame should this event have been the act of an immigrant. According to Zero Hedge:
In her remarks to reporters, Merkel acknowledged the pressure that was likely to come to bear on her policy of accepting refugees if, as initial reports from officials indicated, an immigrant was to blame for assault, which according to some skeptics, may explain the U-turn in the change of narrative involving the Pakistani refugee.

"I know it would be especially hard to bear for all of us if it should be confirmed that the person who committed this act sought protection and asylum in Germany," Ms. Merkel told a news conference at the Chancellery in Berlin. "This would be especially despicable toward the many, many Germans who are daily engaged in helping refugees, and toward the many, many people who truly need this protection and strive to integrate themselves into our country."
President-Elect Trump released the following statement:
Our hearts and prayers are with the loved ones of the victims of today's horrifying terror attack in Berlin. Innocent civilians were murdered in the streets as they prepared to celebrate the Christmas holiday. ISIS and other Islamic terrorists continuously slaughter Christians in their communities and places of worship as part of their global jihad. These terrorists and their regional and worldwide networks must be eradicated from the face of the earth, a mission we will carry out with all freedom-loving partners.
This was not the first attempted attack on a Christmas market in Germany this year. Zero Hedge reports:
Earlier this month, officials said that Germany narrowly avoided a suspected Islamist attack on a Christmas market in the city of Ludwigshafen. Authorities reported that a 12-year-old German-Iraqi boy twice planted an explosive device at a Christmas market there that failed to detonate.
Another incident that occurred yesterday was the shooting of a Russian diplomat in Turkey by a Muslim Turkish police officer who was shouting about the situation in Aleppo, Syria. The murder was caught on film. The attacker was shot by police and died at the scene. The murder of the ambassador is an international incident that could lead to a war between Turkey and Russia. This was the latest in dozens of attacks that have cost hundreds of lives in Turkey this year. Thousands more have been maimed. There were so many incidents that I couldn't possibly list them all in this article. You can read more about terrorism in Turkey here.
No one wants to speak the phrase "Islamic terror."
The most astounding thing to me is that no one wants to name the one thing these attacks have in common. This a religious war, but when you point that out, you're decried as a "racist." (Islam is not a "race," by the way.)
Obviously not every person of Islamic faith is a terrorist waiting for a machete and an opportunity. That would be like saying every Christian is like the people of the Westboro Baptist Church. But, these violent and horrifying attacks are occurring in the name of Islam, as confessed by the attackers. To ignore this is the height of politically correct cognitive dissonance.
Here's a list of 15 horrifying attacks that occurred in Europe this year. It is not comprehensive.
January 7, 2016: On the first anniversary of the Charlie Hebdo attack a man wearing fake explosives and carrying a meat cleaver attacked police. Sallah Ali, 21 was from Morocco. He was shot dead by police and was found to be carrying a statement written in Arabic and a picture of the Islamic state flag.
February 18, 2016: Jalal Uddin, an imam in Manchester UK, was beaten to death by two "lone wolf" ISIS supporters who disagreed with his practice of spiritual healing, something accepted by most Muslims.
February 26, 2016: A 15-year-old girl "inspired" by Islamic State stabbed a police office at a railway station in Hanover, Germany.
March 26, 2016: 300 people were wounded and 31 people were killed in horrifying coordinated attacks in Brussels, Belgium. An airport and a subway station were bombed, and ISIS has taken credit for the attacks.
April 16, 2016: A bombing at a wedding in Essen, Germany seriously injured three people. Two teenagers with ISIS sympathies were convicted of the attack.
May 10, 2016: A knife attack by a man shouting "Allahu Akbar" (God is great) left one dead and three injured in Grafting, Germany.
June 11, 2016: A transgender man was repeatedly stabbed in Brussels by two men claiming allegiance to Islamic State.
June 14, 2016: Police commander Jean-Baptiste Salvaing and his wife were stabbed to death by Larossi Abballa, 25, who stabbed the officer repeatedly outside his home in Magnanville, a northwestern suburb of Paris.
July 14, 2016: A truck was deliberately driven into crowds of people out celebrating Bastille Day on the Promenade des Anglais in Nice, France, killing 86 people and injuring 434 more.
July 18, 2016:  A 17-year-old refugee (an unaccompanied minor from Afghanistan) shouted "Allahu Akbar" (God is great) as he attacked five people with an ax in Wurzburg, Germany. He was shot dead by police.
July 24, 2016: The Ansbach Music Festival bombing left 15 people injured and the bomber dead. A 27-year-old Syrian who had failed in his bid for asylum carried out the attack. He was allowed to remain in Bavaria due to the situation in Syria.
August 19, 2016: A Rabbi in Strasbourg was seriously injured in a knife attack by an attacker who screamed "Allah Akbar" as he slashed and stabbed the man.
September 4, 2016: Four Islamic extremist prisoners at a jail in Osny, France stabbed a prison officer in the neck with a homemade weapon.
September 27, 2016: A man admitting affiliation with Islamic State stabbed a police officer in Rimini, Italy.
October 5, 2016: Three police officers were attacked by a man wielding a machete in the Schaerbeek neighborhood of Brussels, Belgium. Two were stabbed by the man with like to Islamic State.
The US had Islamic terror attacks too.
Of course, the United States has not escaped Islamic terror attacks either. Here are just a few.
January 8, 2016: A Philadelphia police officer was shot 3 times while he was sitting in his car. The suspect, 30-year-old Edward Archer, confessed to the crime and said he did it "in the name of Islam."
February 12, 2016: A Somali refugee wounded 5 people in a machete attack at an Israeli restaurant in Columbus, Ohio.
June 12, 2016: Omar Mateen, a 29-year-old security guard, killed 49 people and wounded 53 others in a terrorist attack/hate crime inside Pulse, a gay nightclub in Orlando, Florida.
September 17-19, 2016: Ahmad Khan Rahami planted pressure cooker and pipe bombs in New Jersey and Manhattan. 29 people were injured.
November 28, 2016: Abdul Razak Ali Artan rammed his car into a group of students at the Ohio State University. He then stabbed several people  Artan was shot by police. He was an OSU student and Somali refugee. The Islamic State claimed responsibility for the attack. Artan was inspired by terrorist propaganda from the Islamic State and Muslim cleric Anwar al-Awlaki.
It isn't politically correct to point out the common thread in these events.
Remember on Scooby Doo back when we were kids how Shaggy and Scooby would huddle in a corner, scrunch their eyes shut, and Shaggy would chant, "I don't believe in ghosts, I don't believe in ghosts" over and over, even though there was a giant apparition looming over them?
That seems to be the reaction of the White House to Islamic terrorism. In fact, they won't even let anyone else say it. Check out how they edited a video of French President Hollande denouncing Islamic terror by removing those words. They are carefully nurturing a culture of cognitive dissonance, and unfortunately, the greater majority of the public will only wake up when something irrefutable happens in their own backyard.
Author Salman Rushdie says this is a terrible mistake. "…if you have a group of murderers who say–all of them–that they do it in the name of a particular prophet and a particular ideology, to say it's not about that is just self-evidently evading the truth."(You may recall that Rushdie's irreverent depiction of the Prophet Muhammed in his book, The Satanic Verses, prompted the Ayatollah Khomeini to issue a fatwa for Rushdie's death in 1989.)
Anyone who calls an incident an Islamic terror attack is denounced as a hateful person, and this keeps us from properly vetting immigrants. I find it an astonishing example of cognitive dissonance that even when the perpetrators flat out say, "I did this in the name of Islam," somehow, the PC crowd still says it wasn't an incident of religion-related terror.
When I point out that an attack was an Islamic terror attack, I can expect my article to be censored on Facebook and Twitter. I can expect a backlash of angry emails from the Social Justice Warriors who think I'm a terrible person. I can expect dozens of people to report a social media post as "hate speech" even when I'm only stating a fact that was confirmed by the person who committed the grievous act.
There is no reason to think that Islamic terror attacks are going to stop. In fact, they'll probably increase as more and more people are displaced from the Middle East. Meanwhile, folks will be here, staunchly denying that the threat of Islamic terror even exists.