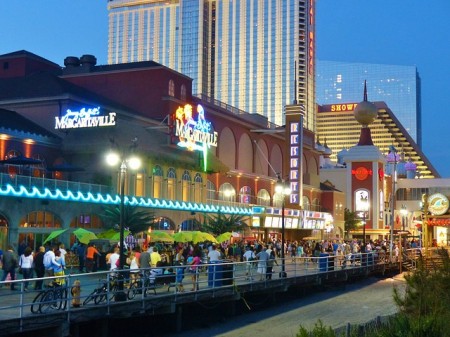 And this summer, three years into New Jersey Gov. Chris Christie's last-ditch, five-year revival plan for Atlantic City, it's clear that the roulette wheel and slot machine have done as much as they're going to do for America's first great beach resort.
Casino revenue has declined almost every month for the past eight years and now amounts to just half of the $5 billion reported for 2006. Atlantic Club (1,600 jobs) closed in January, Showboat (2,100 jobs) will close next month, and several of the 10 surviving casino-hotels probably will shut or shrink.
That may include Revel, a 70-story-high glass extravaganza that Christie called "a game-changer for Atlantic City" when it opened two years ago after being completed with an emergency infusion of $261 million in state tax credits.
Since then, Revel has twice filed for bankruptcy protection. Built for $2.4 billion, it's expected to sell for no more than a few hundred million at auction next month.
(Read the rest of the story here…)