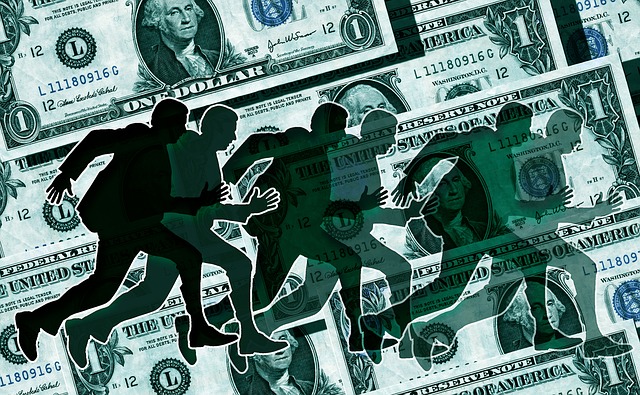 Many had been hoping that the financial shaking on Wall Street that we witnessed in February would subside in March, but so far that is definitely not the case. On Thursday, the Dow fell another 420 points as investors fretted about the potential for a trade war. Over the past month, we have seen many days when stock prices have been way down and other days when stock prices have been way up. This is precisely the sort of wild volatility that we would expect to see if a major financial crisis was brewing, and the truth is that our financial system is far more vulnerable today than it was back in 2008.
Many Americans have assumed that the U.S. economy must be in great shape since the stock market has just kept going up for the past several years. But the reality of the matter is that stock prices are no longer connected to economic reality whatsoever. The U.S. economy has not grown by 3 percent or more in 12 years, but stock prices have been shooting into the stratosphere thanks to relentless central bank intervention.
But what goes up must eventually come down, and on Thursday we witnessed another stunning decline…
The Dow Jones industrial average closed 420.22 points lower at 24,608.98 after rising more than 150 points earlier in the day. The 30-stock index fell as much as 586 points.

The S&P 500 declined 1.4 percent to end at 2,677.67 — erasing its year-to-date gains — with industrials as the worst-performing sector. It also briefly broke below its 100-day moving average, a key technical level. The Nasdaq composite fell 1.3 percent to 7,180.56 and dipped below its 50-day moving average.
So why did this happen?
Well, the mainstream media is placing the blame for Thursday's decline on Trump's new tariffs…
President Trump said Thursday he will impose heavy tariffs on imported steel and aluminum that could increase American jobs in those sectors but also raise prices.

The actions could hurt a number of industries including automakers and suppliers, boat and plane manufacturers and even beer companies.

There's also concern the move could trigger a "trade war" in which countries would retaliate by imposing tariffs, or other measures, in response.
Yes, there will be some adjustments in the short-term, but Trump is quite correct to impose these sorts of tariffs on nations that are taking advantage of us.
For decades we have allowed China and other major exporting countries to greatly take advantage of us, and as a result we have lost more than 70,000 manufacturing facilities and millions of good paying jobs.
Of course China and other countries that have been taking advantage of us may try to strike back after being hit by these new tariffs, and many fear that this could result in a trade war. The following comes from CNBC…
"One of the largest fears we have is we've got tariffs. We could have trade wars, and it could blow up NAFTA negotiations, and nobody wins a trade war," said Art Hogan, chief market strategist at B. Riley FBR.
We are always going to need to trade with the rest of the world, but we need trade agreements that are fair.
In the end, we simply cannot sacrifice American companies and American middle class jobs just to make the rest of the world happy with us. I fully support President Trump's America First agenda, and when I go to Washington I am going to work very hard to help President Trump bring jobs back to this country.
Michael Snyder is a pro-Trump candidate for Congress in Idaho's First Congressional District. If you would like to help him win on May 15th, you can donate online, by Paypal or by sending a check made out to "Michael Snyder for Congress" to P.O. Box 1136 – Bonners Ferry, ID 83805. To learn more, please visit MichaelSnyderForCongress.com.