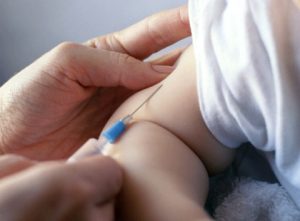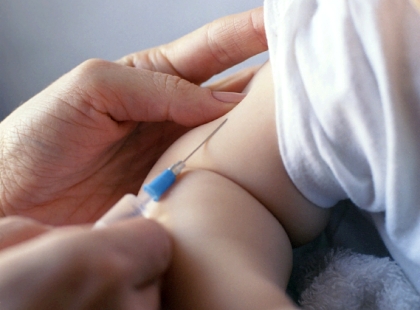 The most important news for Tuesday, September 15th, 2009…..
The Food and Drug Administration formally approved the new swine flu vaccine on Tuesday.  Health and Human Services Secretary Kathleen Sebelius says that she hopes to have the first supplies of the vaccine distributed in early October.
Researchers are reporting that some people who are infected with the swine flu appear to spread the virus for 10 days or more after they have been infected.
In the U.K., tens of thousands of samples of human tissue will be used in controversial human/animal hybrid embryo research without the consent of the patients who donated those samples.
The U.S. federal budget deficit surged even higher into record territory in the month of August, hitting a total of 1.38 trillion dollars with one month left in the budget year.
U.S. credit is shrinking at Great Depression levels, and this is leading many analysts to fear that we are facing a "double-dip recession".
Is Barack Obama pushing Israel towards war? 
Hugo Chavez has announced that Russia has agreed to lend Venezuela over 2 billion dollars to buy weapons.
Is the U.S. winning the war on drugs?  According to the F.B.I., there is one drug bust in the United States every 18 seconds.
A team of scientists in Sweden have made a "revolutionary discovery" that they say may mean that the world is not going to run out of oil.  Of course many of us already knew this.
One teen girl has been denied U.S. citizenship because she refused to be injected with the Gardasil vaccine which many are claiming causes horrific side effects in other teen girls.
Is George Soros behind a lot of the societal changes that America is experiencing?
James McDonald, the chief executive officer of the New York investment firm Rockefeller & Co., died on Sunday from what is being called "a self-inflicted gunshot wound".
The Bellingham Herald recently ran an article with this startling headline: "A year after financial crisis, a new world order emerges".
Thousands of parents in the U.K. are prepared to go to court over plans to limit home schooling in that nation.
Did ancient man navigate his way across England using a crude version of satellite navigation based on stone circle markers?
Four giant stone hand axes have been recovered from the dry basin of Lake Makgadikgadi in the Kalahari Desert.  Is this more evidence of ancient giants?
Lastly, one major U.K. publication is reporting on the epidemic of narcissism among women in modern society.