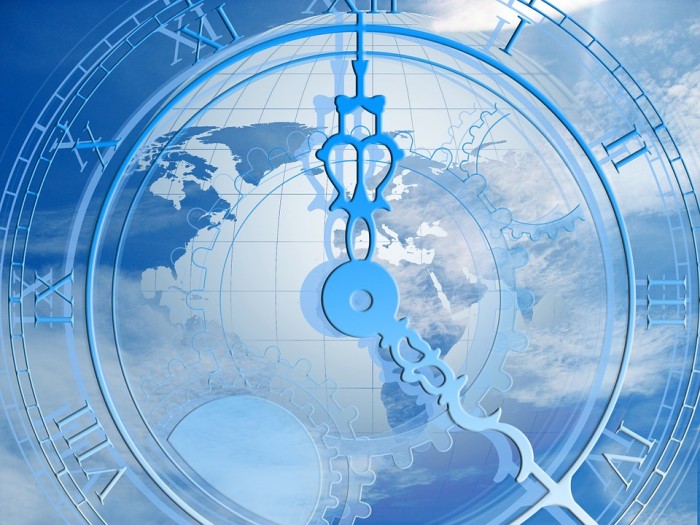 While most Americans are focused on the endless circus surrounding Donald Trump and Hillary Clinton, a drama of earth-shattering importance is playing out behind the scenes.  Most people seem to assume that we don't have to be concerned about Barack Obama anymore because his second term is scheduled to end in a few months, but the truth is that an absolutely critical decision is in his hands right now.  Both Donald Trump and Hillary Clinton have said that they will not support a proposed UN Security Council resolution that would formally establish a Palestinian state, that would set the parameters for the new state, and that would grant them East Jerusalem as their capital.  So at this moment there is a tremendous amount of international pressure on Barack Obama to support such a resolution, because the U.S. veto power on the UN Security Council is the only thing standing in the way of formally dividing the land of Israel.  I wrote about this in August, in September, and now I am writing about it again in October.  If Obama is going to do this, it needs to happen by January 20th, 2017, and so for the next few months we are officially in "the danger zone".
On Thursday, the New York Times editorial board added their voice to the growing chorus of those calling for a "parameters resolution" in a piece entitled "At the Boiling Point With Israel"…
The best idea under discussion now would be to have the United Nations Security Council, in an official resolution, lay down guidelines for a peace agreement covering such issues as Israel's security, the future of Jerusalem, the fate of Palestinian refugees and borders for both states.
In the article, the New York Times editorial board also strongly endorsed the U.S. State Department's recent condemnation of Israel's plan to build new housing units in the West Bank.
I have included the official State Department statement on this matter below.  Just like Barack Obama did at the UN recently, the State Department referred to Israel's presence in the West Bank as an "occupation"…
We strongly condemn the Israeli government's recent decision to advance a plan that would create a significant new settlement deep in the West Bank.

Proceeding with this new settlement, which could include up to 300 units, would further damage the prospects for a two state solution. The retroactive authorization of nearby illegal outposts, or redrawing of local settlement boundaries, does not change the fact that this approval contradicts previous public statements by the Government of Israel that it had no intention of creating new settlements. And this settlement's location deep in the West Bank, far closer to Jordan than Israel, would link a string of outposts that effectively divide the West Bank and make the possibility of a viable Palestinian state more remote.

It is deeply troubling, in the wake of Israel and the U.S. concluding an unprecedented agreement on military assistance designed to further strengthen Israel's security, that Israel would take a decision so contrary to its long term security interest in a peaceful resolution of its conflict with the Palestinians. Furthermore, it is disheartening that while Israel and the world mourned the passing of President Shimon Peres, and leaders from the U.S. and other nations prepared to honor one of the great champions of peace, plans were advanced that would seriously undermine the prospects for the two state solution that he so passionately supported.

Israelis must ultimately decide between expanding settlements and preserving the possibility of a peaceful two state solution. Since the recent Quartet report called on both sides to take affirmative steps to reverse current trends and advance the two state solution on the ground, we have unfortunately seen just the opposite. Proceeding with this new settlement is another step towards cementing a one-state reality of perpetual occupation that is fundamentally inconsistent with Israel's future as a Jewish and democratic state. Such moves will only draw condemnation from the international community, distance Israel from many of its partners, and further call into question Israel's commitment to achieving a negotiated peace.
As you can see on the official State Department website, that press release was issued on October 5th.
At the exact same time, Hurricane Matthew was rapidly gaining strength, and it ultimately became the first category 5 hurricane to form in the Atlantic since 2007.  It proceeded to slam into the southeastern United States, causing billions of dollars of damage in the process.  The following comes from Wikipedia…
Preparations began in earnest across the southeastern United States as Matthew approached, with several states declaring a state of emergency for either entire states or coastal counties; widespread evacuations were ordered for extensive areas of the coast. On October 6, U.S. President Barack Obama declared a federal state of emergency for Florida.[1] The federal disaster declaration was later extended to include Georgia and South Carolina.[2] In Florida, over 1 million lost power as the storm passed to the east, with 478,000 losing power in Georgia and South Carolina.
When will we learn?
For decades the pattern has always been the same.  Every time we come against Israel, the consequences are immediate and they are dramatic.
Unfortunately, our leaders never seem to learn, and now we stand on the precipice of perhaps the biggest betrayal of Israel of all time.  Here is more from the New York Times about why they believe it is important to put "pressure" on Israel in the form of a UN Security Council resolution…
The most plausible pressure would come from Mr. Obama's leading the Security Council to put its authority behind a resolution to support a two-state solution and offer the outlines of what that could be. That may seem like a bureaucratic response unlikely to change anything, but it is the kind of political pressure Mr. Netanyahu abhors and has been working assiduously to prevent.
No, such a resolution would not just be "a bureaucratic response".
A UN Security Council resolution would be legally binding on both Israel and the Palestinians, and whoever is elected in November would not be able to go back and undo it.
Such a resolution would permanently divide the land of Israel, it would give formal UN recognition to a Palestinian state for the very first time, and it would hand East Jerusalem over to the Palestinians.
And according to the Times of Israel, the UN Security Council could begin discussing these matters as soon as next Friday…
The Security Council is expected to hold a session next Friday under the official banner: "The settlements as the obstacle to peace and a two-state solution."

The meeting, initiated by the Palestinians, is considered the opening salvo to a resolution condemning Israel for settlement activity.
This process could result in just a resolution condemning Israeli settlement activity, but there is also a tremendous amount of concern that Obama could use this as an opportunity to "leave a legacy" in the Middle East.  Here is more from the Times of Israel…
Israeli government members have been worried that Obama, before leaving office in January but after a successor is chosen in November, may seek to impose or advance a solution to the Israeli-Palestinian conflict, or at least set out parameters for how it should be solved, including through the Security Council by not using the US veto for any anti-Israel resolutions.

According to a Channel 2 report Thursday, an Israeli official charged that the "disproportionate criticism" from Washington over the latest construction plans was "an alibi" to cover plans by Obama to take anti-Israel actions in the final weeks of his presidency.
If this happens, it will be the worst thing that Barack Obama has done during his entire time in the White House.
Whether it is Barack Obama or someone else, the truth is that someday the U.S. government will have a major role in dividing the land of Israel, and it is one of the most important prophetic markers that we are watching for.
Because once the land of Israel gets divided, all hell is going to break loose in America.
I have discussed the potential consequences for dividing the land of Israel on television, and in my new book I warn about all of the historic disasters that are coming to this nation.
If we get to January 20th and another president takes over and there has been no UN Security Council resolution, perhaps we can breathe a little bit of a sigh of relief.
But if Barack Obama does what the New York Times and so many others are urging him to do, the consequences for this country and for the world will be absolutely unimaginable.
So while you are keeping up with the latest insults that Trump and Clinton are hurling at one another, don't forget about Obama, because what he decides to do regarding Israel in the months ahead is going to have dramatic implications for all of us.
About the author: Michael Snyder is the founder and publisher of The Economic Collapse Blog and End Of The American Dream. Michael's controversial new book about Bible prophecy entitled "The Rapture Verdict" is available in paperback and for the Kindle on Amazon.com.*