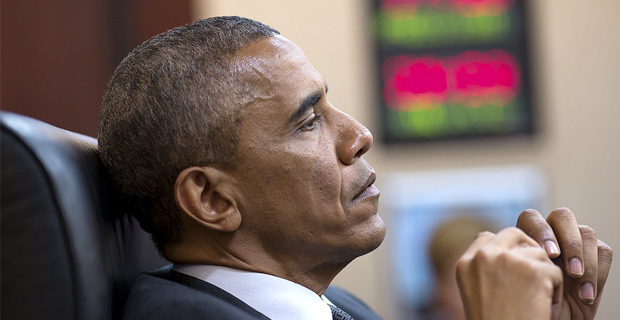 According to the German newspaper Deutsche Wirtschafts Nachrichten the Obama administration supports a planned Saudi-led invasion of Syria in order to curb Russian support for Syria. The government of Bashar al-Assad invited Russia into the country to help fight US and Saudi supported jihadists in September, 2015.
US support for the planned Saudi invasion comes as al-Assad's Syrian Arab Army (SAA) with the help of Iranian security forces, Hezbollah and Iraqi Shi'a fighters close in on the major jihadist stronghold of Aleppo and surrounding countryside.
The SAA has captured the towns of Nubul, Ta'ana and al-Zahraa and is closing in on Idlib while Kurdish troops secured several kilometers of the Gaziantep-Aleppo road and captured the town of Deir Jamal. Battles in Bayanoun, Kafr Naya, and Hayyan have defeated the jihadists and closed down a supply route over the Turkish border.
Russia has conducted airstrikes in support of the operation. The Russian Defense Ministry has confirmed it has put into service a large number of T-90 Vladimir tanks in Syria and the SAA is using the third generation battle tank along with assault groups to establish control over a declared security zone between the towns of Azaz and Jarabulus on the Syria-Turkey border.
(Read the rest of the story here…)