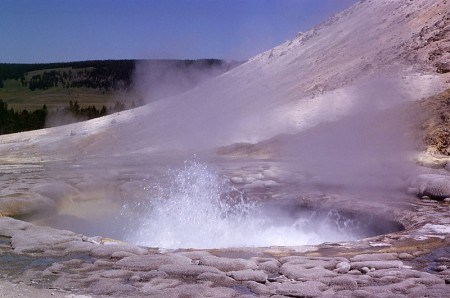 Firehole Lake Drive in Yellowstone National Park has been temporarily closed due to a damaged road surface, park officials said Thursday.
According to a press release, extreme heat from surrounding thermal areas has caused thick oil to bubble to the surface, damaging the blacktop and creating unsafe driving conditions on the popular and scenic road off the Grand Loop Road halfway between Old Faithful and Madison Junction in the park's Lower Geyser Basin.
The 3.3-mile loop drive takes visitors past Great Fountain Geyser, White Dome Geyser and Firehole Lake.
(Read the rest of the story here…)