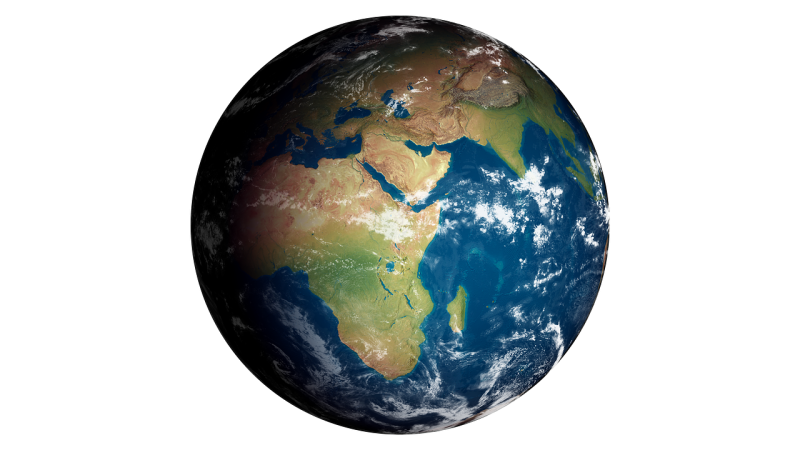 There are certain moments that just make you want to cry.  The bombings in Kabul that killed 13 U.S. troops and at least 90 Afghans didn't have to happen.  If we didn't have completely and utterly incompetent political leaders and completely and utterly incompetent military leaders, things could have turned out very differently.  The end of a 20 year war is being capped off in humiliating fashion, and nobody is going to be afraid of the United States after this.  And that is actually a really bad thing, because fear of U.S. retribution has kept China, Russia, North Korea, Iran and a whole host of terror groups largely in check for the past several decades.  Now that the U.S. is seemingly unable to play the "restrainer" role any longer, the stage is set for tremendous global instability.
For years, our generals were telling us that the Taliban had been defeated.
Obviously, that wasn't even close to the truth.
And ISIS had supposedly been bombed into oblivion, but apparently that wasn't true either.
Everyone knew that having so many evacuees crammed into such a small area would be a really tempting target, and our leaders were depending on the Taliban (the guys we have been shooting at for 20 years) to protect us.
Needless to say, that was a recipe for disaster, and that is precisely what we got.
In the aftermath of the bombings, Joe Biden promised to hunt down those that had attacked us…
Speaking to the American people in the wake of a devastating terror attack at the Kabul airport that left scores dead on Thursday — including numerous U.S. troops — President Biden promised the U.S. would strike back against those responsible.

"To those who carried out this attack, as well as anyone who wishes America harm, know this — we will not forgive, we will not forget, we will hunt you down and make you pay," the president said in a somber White House address.
Yes, I am sure that they are shaking in their boots.
At this point, nobody is afraid of our "woke military" and the snowflake generals that are leading them.
The head of U.S. Central Command was asked if the Taliban allowed the ISIS terrorists to get close to the Marines, and "there's a failure somewhere" was the best that he could come up with in response…
The commander of U.S. Central Command said Thursday he did not know if the Taliban — whose members the U.S. was relying on to screen individuals getting to the airport — let Islamic State suicide bombers get through and conduct at least two bombings that have so far killed 12 Marines and injured 15 more.

"Clearly if they were able to get up to the Marines…at the entry point of the base, there's a failure somewhere," said Marine Gen. Kenneth McKenzie at a press briefing on Thursday.
We know that more ISIS terrorists are lurking in the vicinity right now.
So will there be additional attacks in the days ahead?
One source told Fox News that it is "likely" that there will be more…
A source briefed on the situation in Kabul told Fox News that some Americans stranded in Afghanistan will likely be left behind after Thursday's bombings.

The source told Fox News that "hundreds" of ISIS-K fighters remain in the vicinity of the Kabul airport and that the attacks are "likely to continue."
Hearing that "some Americans stranded in Afghanistan will likely be left behind" should make your blood boil.
What in the world is wrong with our leaders?
Trump was impeached over a phone call.  How much more does Biden deserve to get impeached if he leaves Americans behind in the hands of the Taliban?
And what makes things even worse is the fact that the Biden administration has actually given the Taliban a list of Americans and others that needed to be evacuated…
U.S. officials in Kabul gave the Taliban a list of names of American citizens, green card holders and Afghan allies to grant entry into the militant-controlled outer perimeter of the city's airport, a choice that's prompted outrage behind the scenes from lawmakers and military officials.

The move, detailed to POLITICO by three U.S. and congressional officials, was designed to expedite the evacuation of tens of thousands of people from Afghanistan as chaos erupted in Afghanistan's capital city last week after the Taliban seized control of the country. It also came as the Biden administration has been relying on the Taliban for security outside the airport.
Some are calling this a "kill list", and that is exactly how the Taliban could choose to view it once all U.S. military forces are gone for good.
And thanks to our recklessness, Taliban fighters are going to be armed to the teeth as they begin their new reign…
A government watchdog group says the U.S. military is leaving behind 75,000 vehicles, 600,000 weapons and 208 aircraft in Afghanistan as forces evacuate the country after a 20-year war.

We've made the Taliban into a major U.S. arms dealer for the next decade," said Adam Andrzejewski, CEO of Open the Books. "They now control 75,000 military vehicles. This is about 50,000 tactical vehicles, 20,000 Humvees they control about 1,000 mine-resistant vehicles, and even about 150 armored personnel carriers."
To make matters worse, you and I paid for all of that equipment.
How can any of the brass at the Pentagon keep their jobs after such a debacle?
I just keep looking at those numbers and I keep wondering how our military leaders could possibly be so grossly incompetent.
And the rest of the world is watching.
If a ragged group of opium dealers and goat herders can absolutely humiliate the once mighty U.S. military, why should anyone else ever be afraid of us ever again?
What the Taliban has pulled off is going to greatly inspire terror organizations all over the globe, and it is going to embolden America's most prominent enemies.
I think that the Biden administration was hoping that withdrawing from Afghanistan would be a move toward peace, but instead their incompetence has set the stage for more war.
As America is humiliated in Afghanistan, there have been lots of news stories about how China has been practicing for an invasion of Taiwan…
China's long-standing threats to invade Taiwan would require the biggest amphibious invasion in human history — and analysts say recent military activities, including exercises using commercial ferries, appear designed to practice exactly that.
If you think that global supply chains are messed up now, just wait until that happens.
I know that a lot of people are cheering the fact that things are becoming more unstable geopolitically, but this new period of instability will not end well.
For decades, the United States dealt with everyone else from a position of strength.
But now the rest of the world can see that the emperor doesn't have any clothes, and a power vacuum will always be filled.
***It is finally here! Michael's new book entitled "7 Year Apocalypse" is now available in paperback and for the Kindle on Amazon.***
About the Author: My name is Michael Snyder and my brand new book entitled "7 Year Apocalypse" is now available on Amazon.com.  In addition to my new book I have written five others that are available on Amazon.com including  "Lost Prophecies Of The Future Of America", "The Beginning Of The End", "Get Prepared Now", and "Living A Life That Really Matters". (#CommissionsEarned)  By purchasing the books you help to support the work that my wife and I are doing, and by giving it to others you help to multiply the impact that we are having on people all over the globe.  I have published thousands of articles on The Economic Collapse Blog, End Of The American Dream and The Most Important News, and the articles that I publish on those sites are republished on dozens of other prominent websites all over the globe.  I always freely and happily allow others to republish my articles on their own websites, but I also ask that they include this "About the Author" section with each article.  The material contained in this article is for general information purposes only, and readers should consult licensed professionals before making any legal, business, financial or health decisions.  I encourage you to follow me on social media on Facebook and Twitter, and any way that you can share these articles with others is a great help.  During these very challenging times, people will need hope more than ever before, and it is our goal to share the gospel of Jesus Christ with as many people as we possibly can.