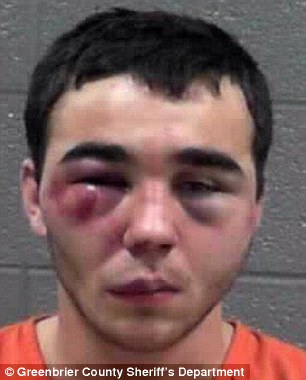 An elderly couple have been found dead after a father and son broke into their house in an apparent random home invasion, set the place on fire and abducted them.
Jerome Faulkner, 73, and his wife Dora, 62, were killed after being taken from their home in Oak Hill, North Carolina, at 7am on New Year's Day by two men who also stole their SUV.
Police in Lewisburg, West Virginia found the couple's bodies around 4pm following a shootout with the suspects when officers pulled over the stolen white Chevrolet SUV being driven by 21-year-old Eric Alexander Campbell.
(Read the rest of the story here…)