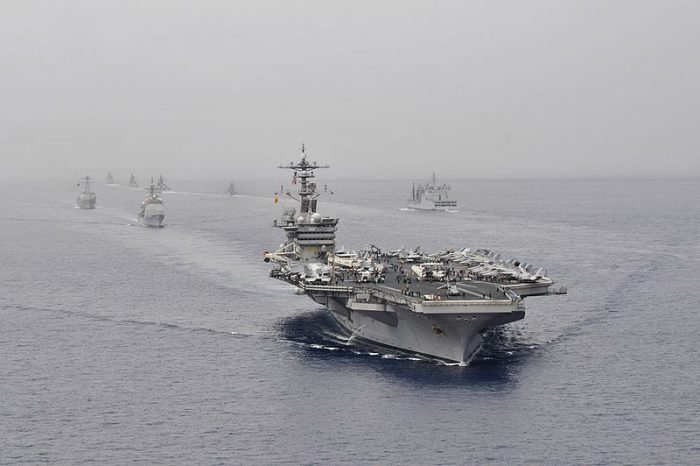 The US has deployed an aircraft carrier strike group to patrol the South China Sea, days after Beijing told Washington not to challenge its supposed ownership of the waterway.
China says the sea, which is resource-rich and a $5 trillion shipping lane for Asia, is almost entirely under its control, and has been militarizing islands there in an effort to bolster its claim over a host of other countries.
Trump is now continuing Obama's practice of sending US carriers through to assert that the sea is international waters, and has sent in the USS Carl Vinson.
(Read the rest of the story here…)