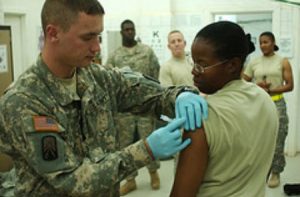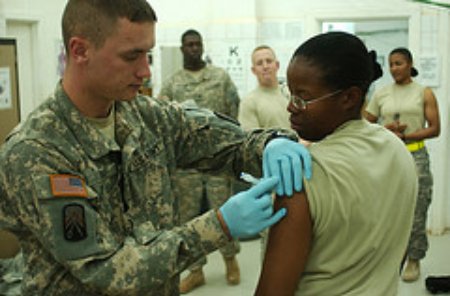 The most important news for Wednesday, September 30th, 2009…..
U.S. military troops will begin getting mandatory H1N1 swine flu vaccine shots in the next week to 10 days.
Fox News anchor Shepherd Smith is absolutely adamant that we should trust the CDC and get injected with the swine flu vaccine.
While H1N1 continues to get all of the headlines, could a new and more aggressive variant of the H3N2 flu virus cause even more damage in humans this fall and winter?
Prince Philip believes that there are way too many people on earth: "People go on about this carbon footprint, but they fail to realise that the amount of carbon going into the atmosphere is entirely dependent on the number of people living on the earth."
A senior Iranian official says that Iran will pull out of the Nuclear Nonproliferation Treaty if talks with the "Iran Six" on its nuclear program end up being fruitless.
A key senior figure in the Bush administration remains in the same position today as a chief Obama Defense Department spokesman and the agency's head of all media operations.
A powerful earthquake in Indonesia has left at least 75 people dead.
General Motors has announced that it is shutting down the Saturn brand.
A foreign mercenary military force called "American Police Force" is patrolling the streets of Hardin, Montana and is manning a 27 million dollar prison camp that has no prisoners in it.  
Are pesticides to blame for the recent mass deaths of American honeybees?
The Catholic Archdiocese of Winnipeg has banned handshaking between church-goers over concerns that it could lead people to contract the H1N1 swine flu virus.
India is suffering its worst drought in 37 years.
The drought in East Africa has reached a fifth year and millions of people there are on the edge of starvation.
With all of these droughts and food shortages, is the world on the verge of a massive food shortage?
A state judge has blocked key portions of Arizona's new abortion law.
The first few billboards promoting atheism with the slogan "Imagine No Religion" are up in the Detroit area with more signs on the way next month.
One mother in Michigan who regularly watches over a few other neighborhood kids for an hour before they leave for school has received a letter from the Michigan Department of Human Services warning her that she is breaking the law.