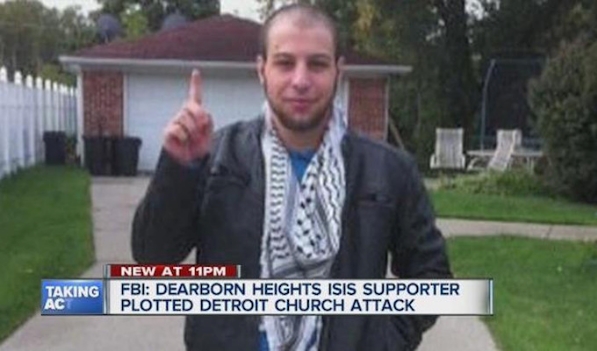 Khalil Abu-Rayyan is a 21-year-old Dearborn Heights, Michigan, man who gets excited by thoughts of beheading Americans, burning people alive and throwing homosexuals off of tall buildings.
Beyond these fantasies, he'd actually made plans to shoot up a church full of Christians in Detroit, according to court records documenting his Internet conversations with an undercover FBI agent.
According to affidavits filed in U.S. District Court in Detroit, he told the FBI he had already picked out a church for his bloody rampage. It was located less than a half-mile from his place of employment. He chose this church because it was large – up to 6,000 members – and he knew it would be an easy target.
(Read the rest of the story here…)