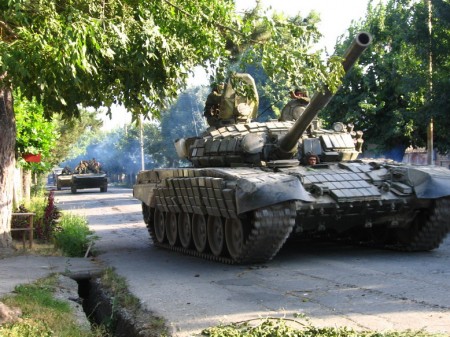 Ukraine said Russian tanks had flattened a small border town and pro-Russian rebels had made fresh gains in its east, as EU leaders signaled on Saturday they would threaten more sanctions against Moscow over the crisis.
Ukrainian President Petro Poroshenko, attending an EU summit in Brussels, said he was hoping for a political solution, but warned that his country was on the brink of full-scale war.
Russia has repeatedly dismissed accusations from Kiev and Western powers that it has sent soldiers into its neighbor, or supported pro-Russian rebels fighting a five-month-old separatist war in Ukraine's east.
(Read the rest of the story here…)